YL series floating ball aerator is one of the aquaculture machines widely used in aquaculture industry.Mainly used to increase the oxygen content in fish pond, to meet the needs of fish growth and development of oxygen.The aerator has the advantages of fast oxygen-increasing speed and high oxygen-increasing efficiency, which can effectively and quickly solve the phenomenon of fish floating head and death caused by fish pond hypoxia.It is an indispensable breeding machine for scientific fish breeding, increasing the breeding density, increasing the yield per unit area of fish pond, and improving the economic benefits of fish breeding. It has been recognized and used by the vast breeding bases and farmers.
Technical Description:
1.Built-in motor protector,when single phase or three phase power supply,the motor overheating will automatically jump to avoid accidents,motor burned out.
2.The gear is made of chromium manganses titanium alloy steel,and the tooth surface is permeated with carbon and nitrogen,which greatly
maintain long service life.
3.The use of advanced welding assembly impeller,smooth moving,no electricity,convenient transportation.
4.According to different application enviroment and special requirements of users,we have developed engineering plastic impeller and stainless steel impeller to ensure long-term use in seawater or corrosiveness industrial waste water,and do not need to change impeller or brush paint frequently.
Technical Parameters:
| | | | | | | |
| --- | --- | --- | --- | --- | --- | --- |
| Model | Power | Voltage | Speed(50Hz) | Oxygen transfer rate | Power Efficiency | Applicable area |
| YL-0.75 | 0.75KW/1HP | 380V | 1440r/min | ≥1.2kg(O2)/h | ≥1.4kg(O2)/h | 600-2000m2 |
| YLD-0.75 | 0.75KW/1HP | 220V | 1440r/min | ≥1.2kg(O2)/h | ≥1.4kg(O2)/h | 600-2000m2 |
| YL-1.5 | 1.5KW/2HP | 380V | 1440r/min | ≥2.5kg(O2)/h | ≥1.5kg(O2)/h | 2000-5500m2 |
| YLD-1.5 | 1.5KW/2HP | 220V | 1440r/min | ≥2.5kg(O2)/h | ≥1.5kg(O2)/h | 2000-5500m2 |
| | | | | | | |
| --- | --- | --- | --- | --- | --- | --- |
| YL-2.2 | 1.5KW/2HP | 380V | 1440r/min | ≥3.5kg(O2)/h | ≥1.5kg(O2)/h | 3500-6600m2 |
| | | | | | | |
| --- | --- | --- | --- | --- | --- | --- |
| YL-3 | 3KW/4HP | 380V | 1440r/min | ≥4.5kg(O2)/h | ≥1.5kg(O2)/h | 5000-8000m2 |
The working principle
:
After starting up, the impeller sucked up the oxygen - deficient water under it, and then pushed out to all sides, so that stagnant water into running water.The water under the impeller is strongly stirred by the blades and pipes, causing a hydrojump and spray on the water surface, forming a water curtain that can be wrapped in the air, which not only expands the surface area of the gas-liquid interface, but also thins the double film between the gas and liquid, and constantly updates, promoting the dissolution rate of oxygen in the air.When stirring, the original harmful gases in the water, such as hydrogen sulfide, ammonia, methane, sulfur dioxide, etc., are desorbed out of the water through aeration and discharged into the air.Because the impeller in the process of rotation, in the rear of the puddles form negative pressure, so that the air can be sucked into the water through the puddles, and immediately be stirred into a micro bubble into the impeller pressure area, so it is also conducive to improve the dissolution rate of oxygen in the air, improve the efficiency of oxygen.As the lower water is constantly being lifted and mixed with the surface water, the upper water is constantly being renewed, and the upper water is constantly replenishing the lower water by gravity.
This function of impeller type aerator is very good, because it is conducive to break the vertical uniformity of dissolved oxygen in the pool water, and can give full play to the effect of biological oxygenation.

Production Description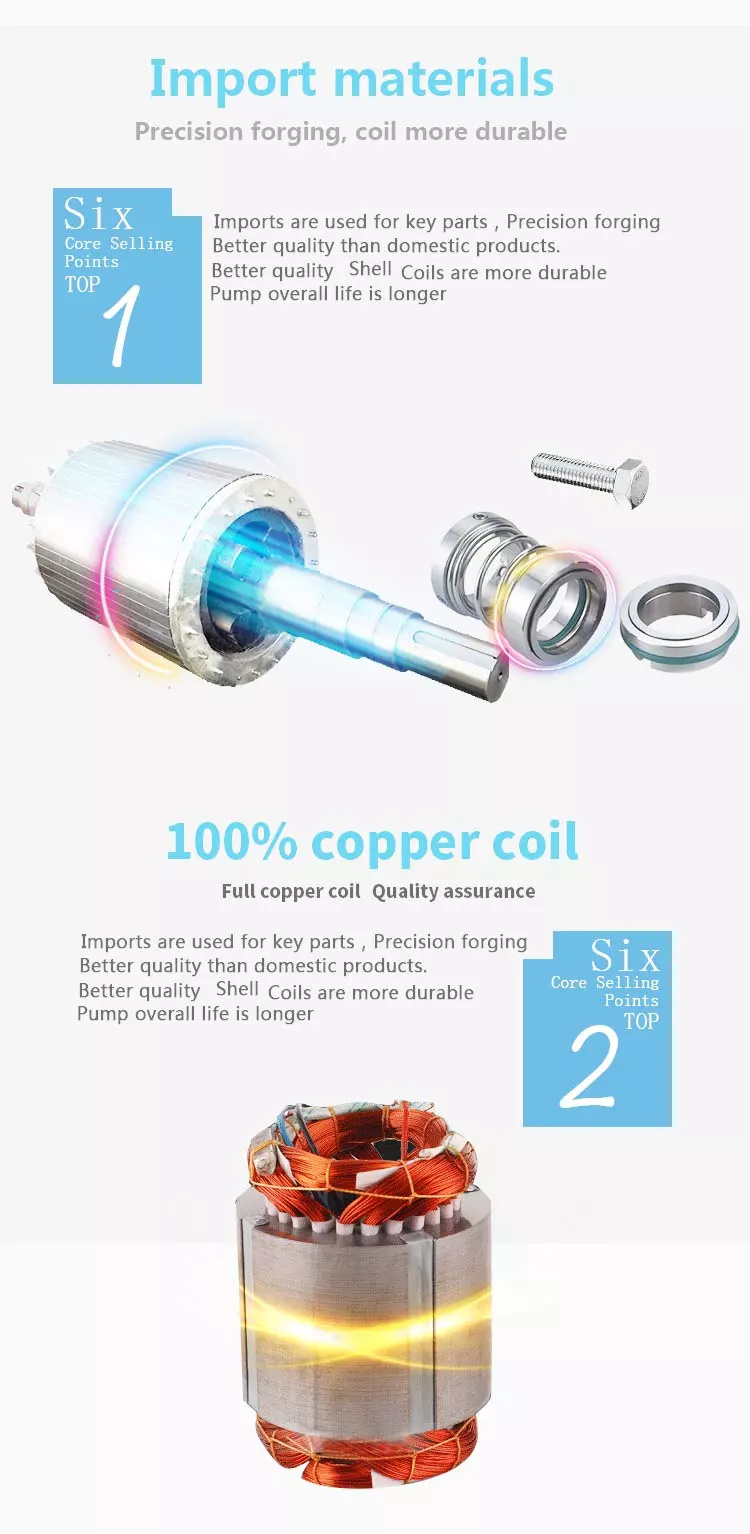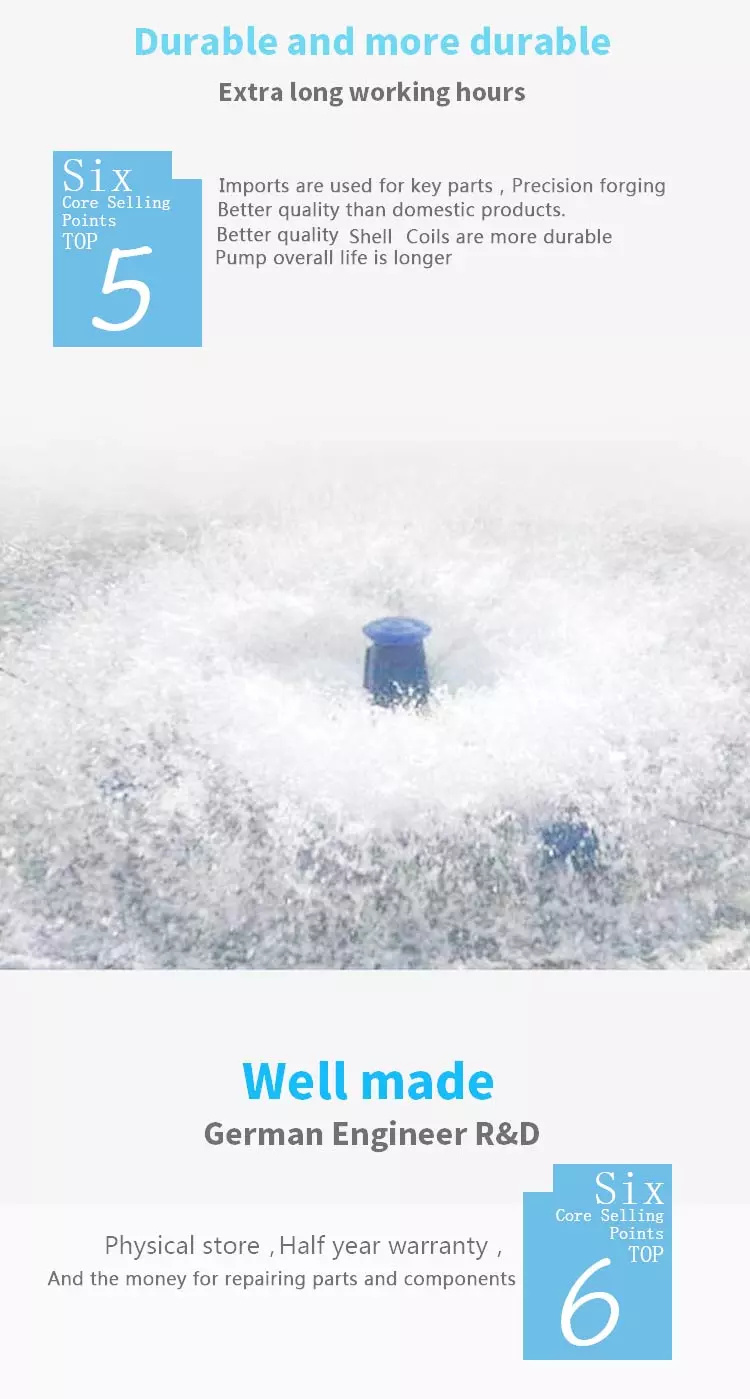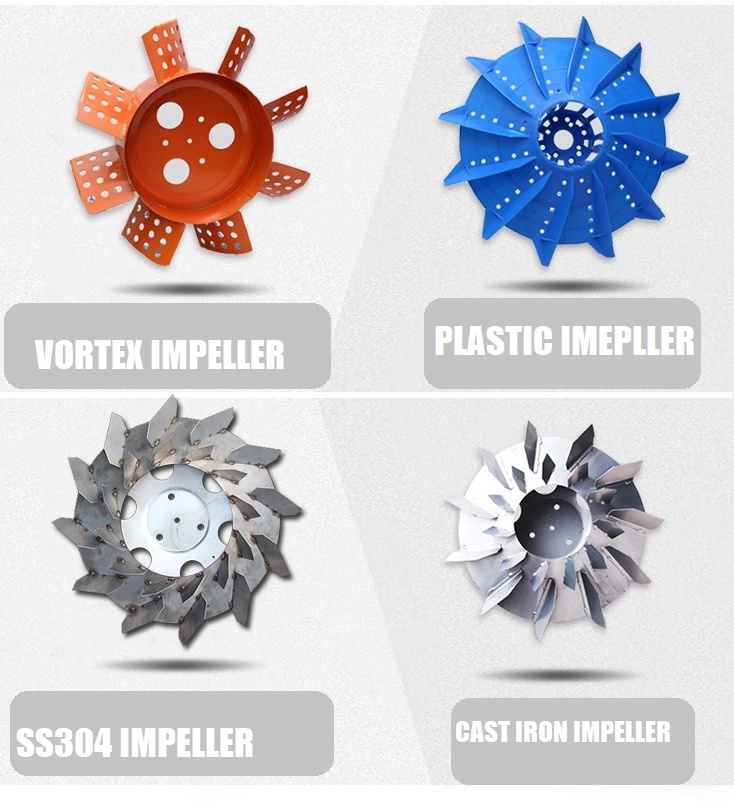 1. We are professional in manufacture aerators.
2. Every year 500,000 to 600,000pcs of products were exported to more than 60 countries.
3. We test the material before production for three to four times when producing, to ensure the goods in
high quality, also we produce according to your requirements.
4. We offer good production capability, good quality control, good service with 24 hours online.
5. We can be your OEM manufacturer with your authorization of brand.
6. All products are guarantee for one year.



Packing and Shipping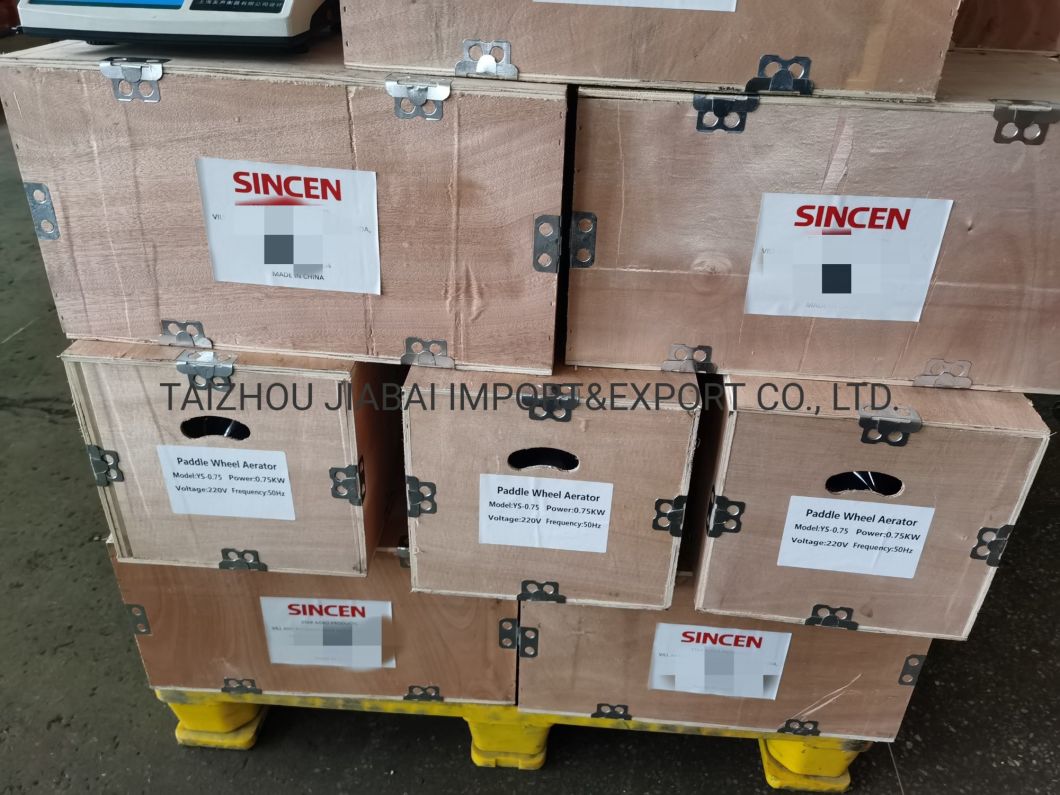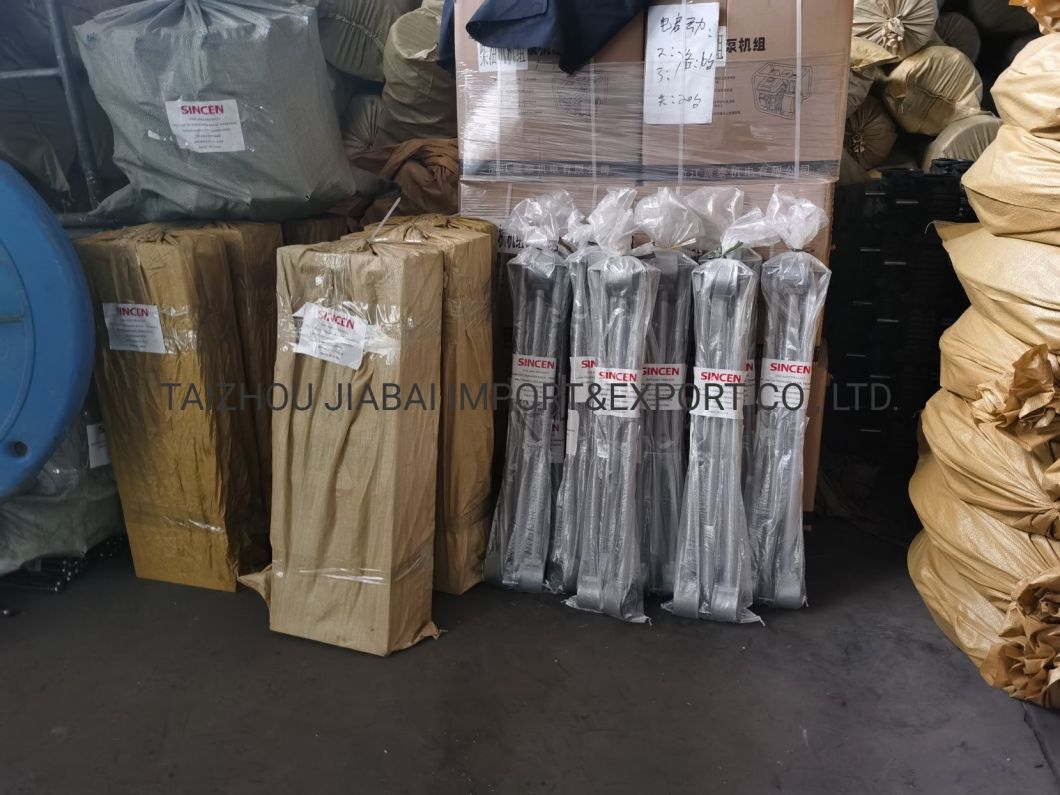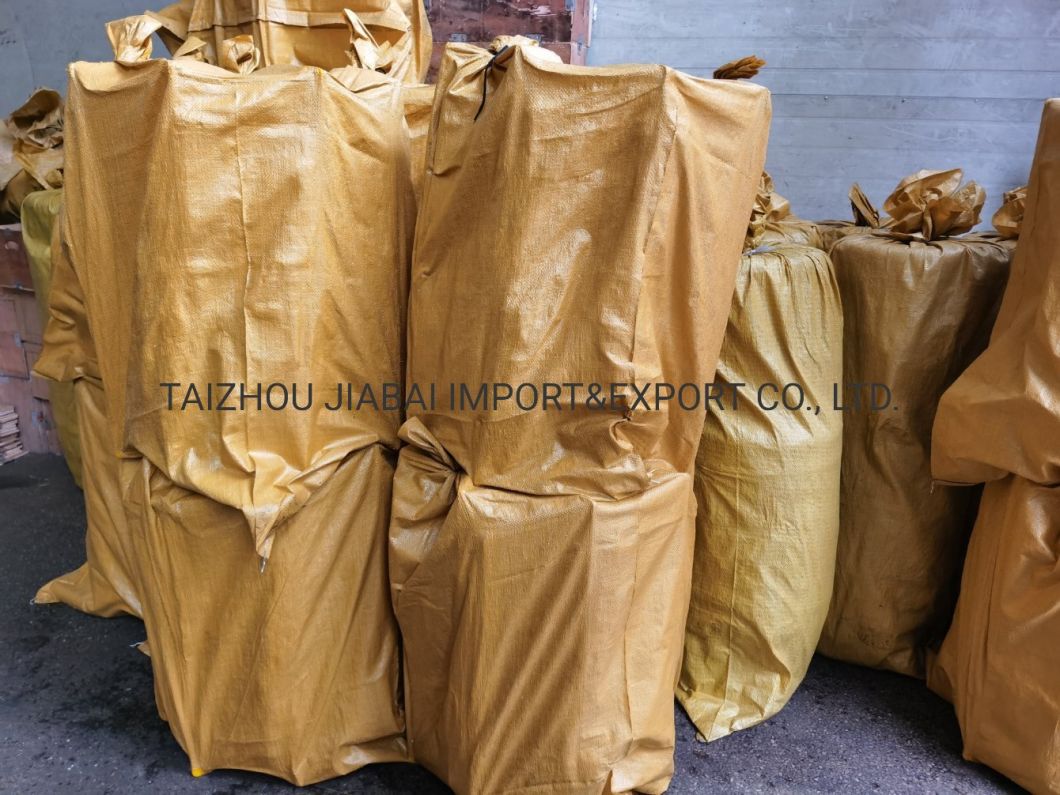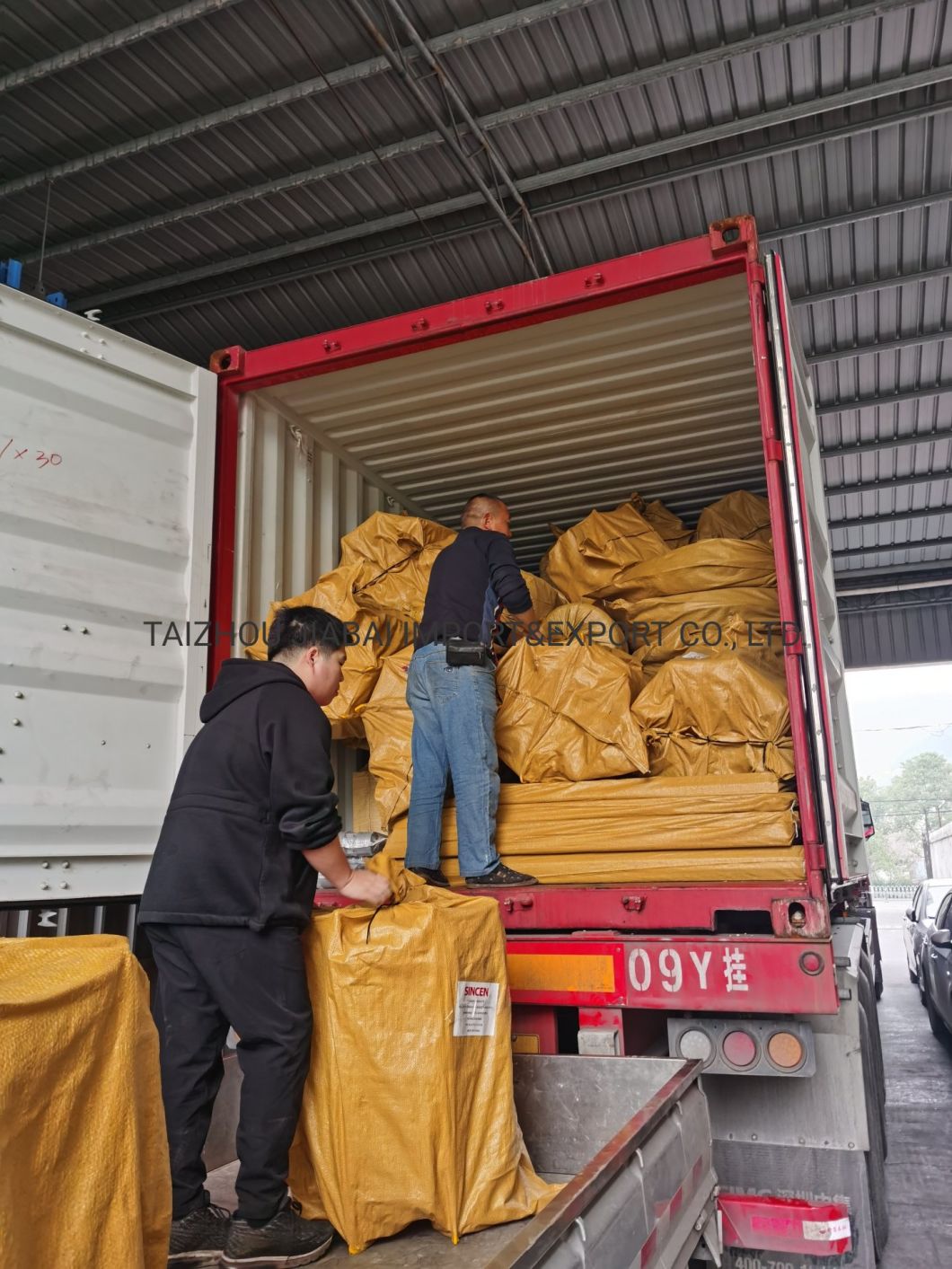 FAQ
Q1 What
'
s the MOQ for your production?
A:The MOQ is 1 pcs/set
Q2 Is it all right to make customer
'
s own brand name?
A:Yes.OEM is OK.
Q3 Are you a manufacture or trading company?
A:We are a manufacture.
Q4
What is your terms of payment?
A:Normally ,its 30% T/T as deposit ,and 70% before delivery. We
'
ll show you the photos of the products and packages before pay the balance.Also L/C is acceptable.
Q5 What is your terms of delivery?
A:EXW.FOB.CFR,CIF
Q6 How about your delivery time?
A:Generally,it will take 7-30 days after receiving your advance payment,and also depends on your quantity.
Q7 Are you support samples?
A:Yes,We support.
Q8.How about after-sales service?
A:1.About
1
year guarantee service.
2.English manual for installation & operation.
3.If required, we could send technicians for installation or by video to solve problem.