Feed pan has several feed level, can be manual and automatic adjusted.
Slide shutter-off can adjust feed amount from complete open to complete close.
Adjusting the feeding amount convenient, fast and accurate. After pan is assembled, to hold its grill, rotate up and down and fix position when regulating.
Pan plate can be disassembled on the ground working as specialy pan for 0-7 days old chicken.
V-pan plate design can reduce feed storage at pan bottom. Bird can have fresh feed every day. This design can also prevent bird from staying on the plate too long.
Edge of pan plate tilt towards the center which can avoid the waste of feed.
Smooth edge can prevent the bird craw from hurt and make sure safety and comfort feeding.
Assemble type of the pan in the pipe can be fixed or swing.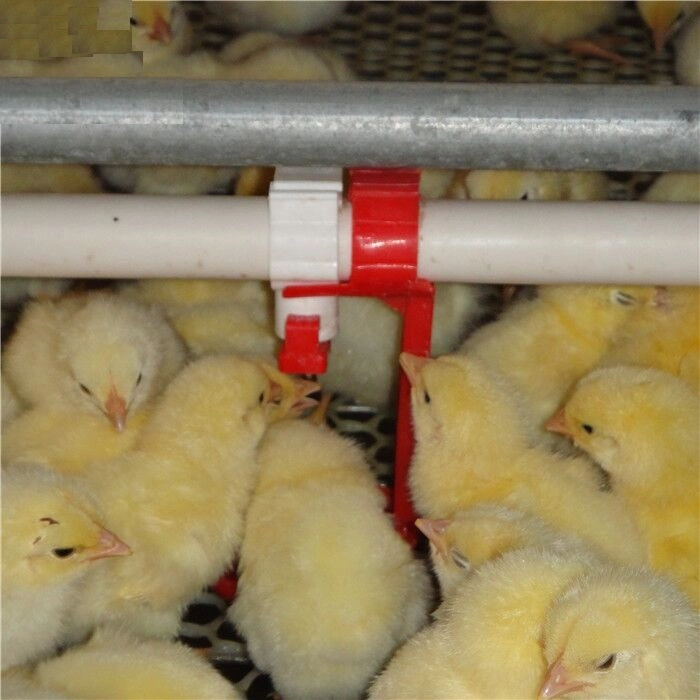 OEM Service:
1.Our own Design Engineer team continuously developing new design product, and we are very honored to recommend own design to sincerity customers.
2.We can produce the equipment as your requirements if you give us drawings.
3.We can print the logo according your requirement.
4.All specification and design can be customized.

Why choose us?
1.Flow production, ISO9001 system control, quality assurance;
2.Professional technical personnel, to reduce the risk of quality and accidents;
3.Focus on the industry positioning, so that we can understand the needs and characteristics of the product better;
4.Mature production and operation system, help you to control the cost and increase the competitiveness of products;
5.Keep credit, has long-term stable cooperation relationship with customers in many countries.
You are very welcome to get to know us more.

FAQ:
We are a professional manufacturer in China.
Q1: What is the MOQ?
A1: Our MOQ is 10pcs.
Q2: What is Winner payment terms?
A2: Air order: 100% T/T Advanced;
Sea order: We accept 30% T/T Advanced. 70% will be paid before shipping.
Q3: How about the delivery time?
A3: For air order: 7-10 days after receiving total amounts.
For sea order: 25~30 days after received 30% advanced
Q4: What's your warranty policy?
A4: 12 months warranty from the date of B/L. For long business, We accept reasonable claim for aftermarket services!