TR-TCS-7002 Atomic Absorption Spectrometer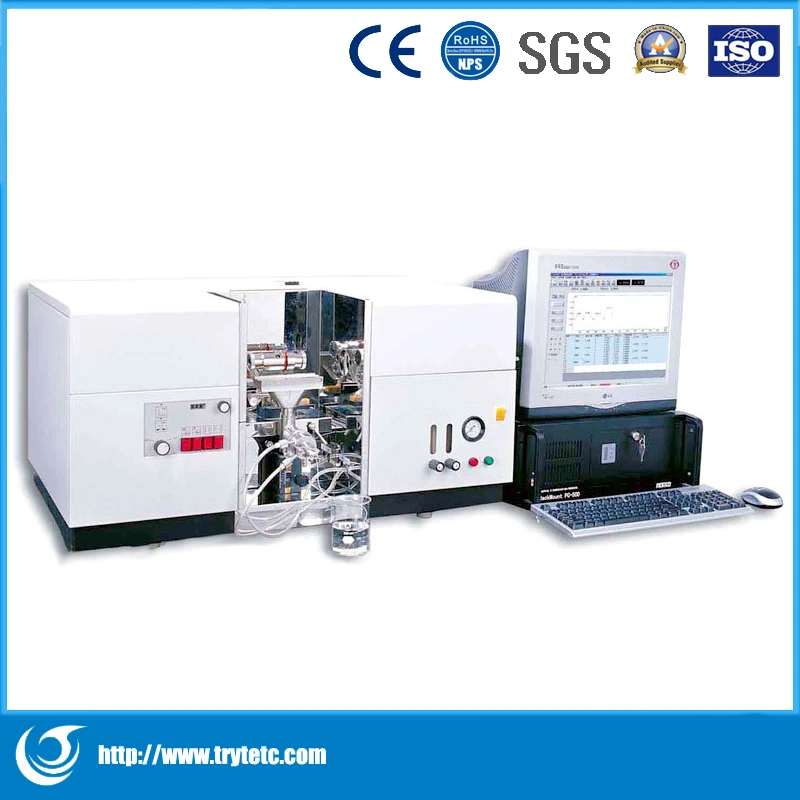 Introduction:
Optical suspension system. Superb by design, the instrument stands up to the test of shaking environment and tough
temperature condition.

Uniquely designed, one system can be configured to have both flame and graphite furnace installed. The switching
between these 2 takes about a few seconds. AA-7000 is the most compact AAS system in the world.

Titanium atomized system. It takes advantage of the aero-space technology, use titanium atomized system and burner. It is more resist to erosion, oxidation, and high temperature. The design helps increasing the lifetime of the instrument.

1800 lines/mm diffraction grating, to achieve higher resolution and higher energy.

Deuterium-lamp and background deduction technology, to make the result adjusted more accurately.

Alarming system, in order to guarantee the safety of lamps, graphite furnace, and flame, special design was considered at the beginning. so to make an instrument more reliable and safe to use.

Option to our HG-01 hydride generator, to help your analysis on these elements as AS, Pb, Se, Hg etc..

Graphite furnace auto sampler, auto sampler the process of preparation of standard solvents and sample. Repeatability is better than 98%.

Technical Parameters:
Wavelength Range: 190nm~900nm
Wavelength Accuracy: Full Wavelength ≤±0.2nm
Spectrum Bandwidth: 0.1, 0.2, 0.4, 2.0nm
Resolution: Mn 279.5nm, 279.9nm
Energy at the wave bottom≤3%
Detecting methods: Flame
Lamp: Hollow Cathode lamp
Adjustable current:0~20mA
Deuterium lamp
Adjustable current:0~200mA
Baseline stability: ≤±0.004Abs/30min
Abs Range: 0~4Abs
Benchmark Elements:
Flame: Cu 5mg/l produces 0.75/Abs,
Sensitivity: ≤±0.04mg/l,
RSD%: ≤3%
Graphite Furnace: Cd ≤0.5×10-12g
RSD%≤ 3%
Power Voltage: 110V/220V, 50Hz AC, 200W
Size: 800×540×480(mm)
Net Weight: 125kg (including flame furnace)


TR-7001 Flame/Graphite Furnace AAS (Manual)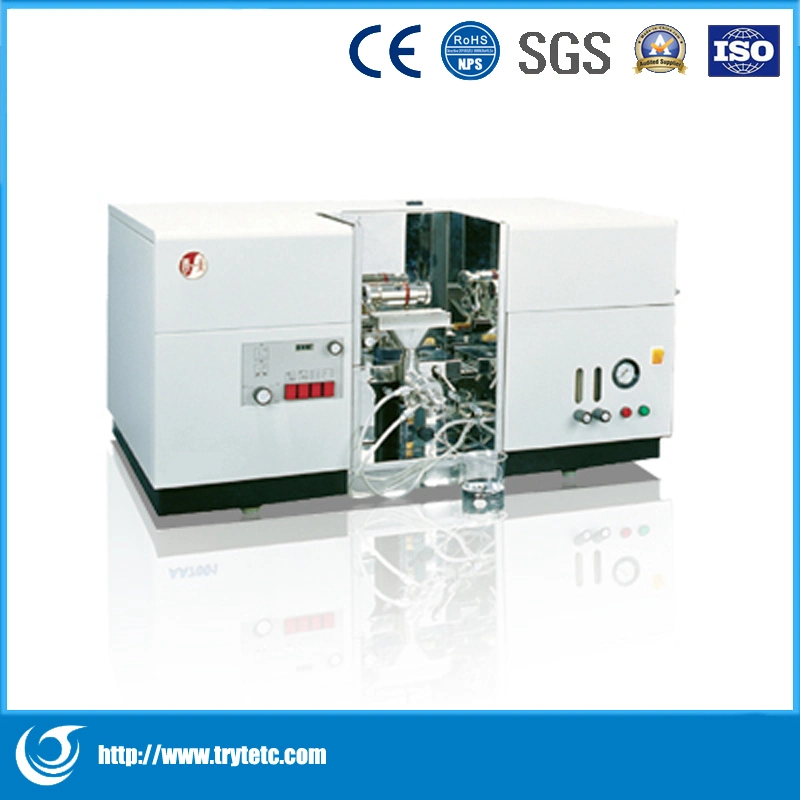 Excellent performance / price ratio
Advanced built-in graphite furnace power supply
Can be equipped with a graphite furnace autosampler
Durable graphite tube, can be used for a long time at under 2000 ºC
Maximum 20 segment graphite furnace temperature program
Powerful software that features easy-to-use method parameter setup and advanced calibration curve fitting
Unique background reduction design that allows for accurate analysis of high salinity, high background samples such as soy sauce, food, etc.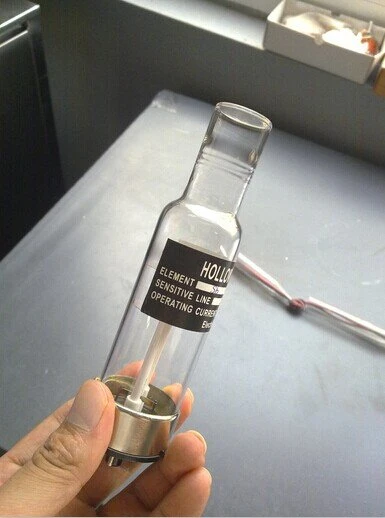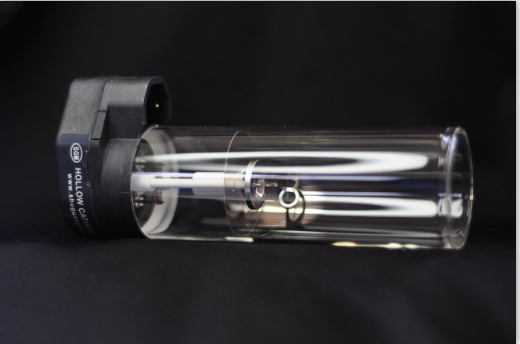 [VARIAN] [PE]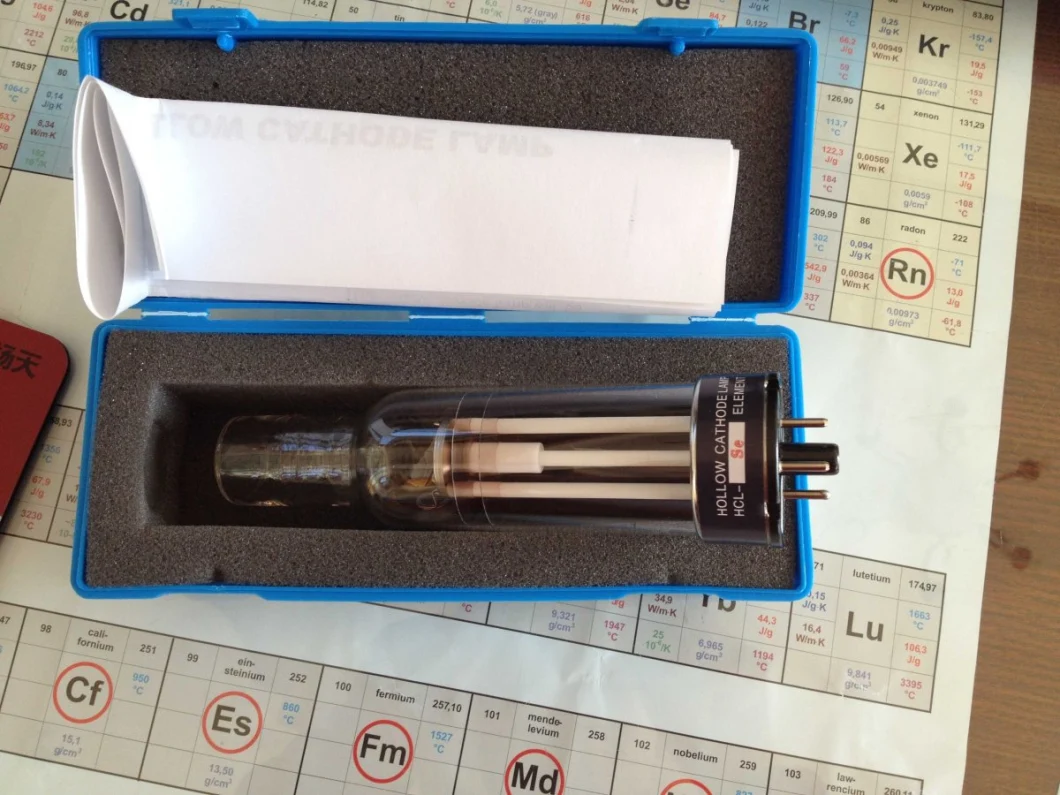 Packing: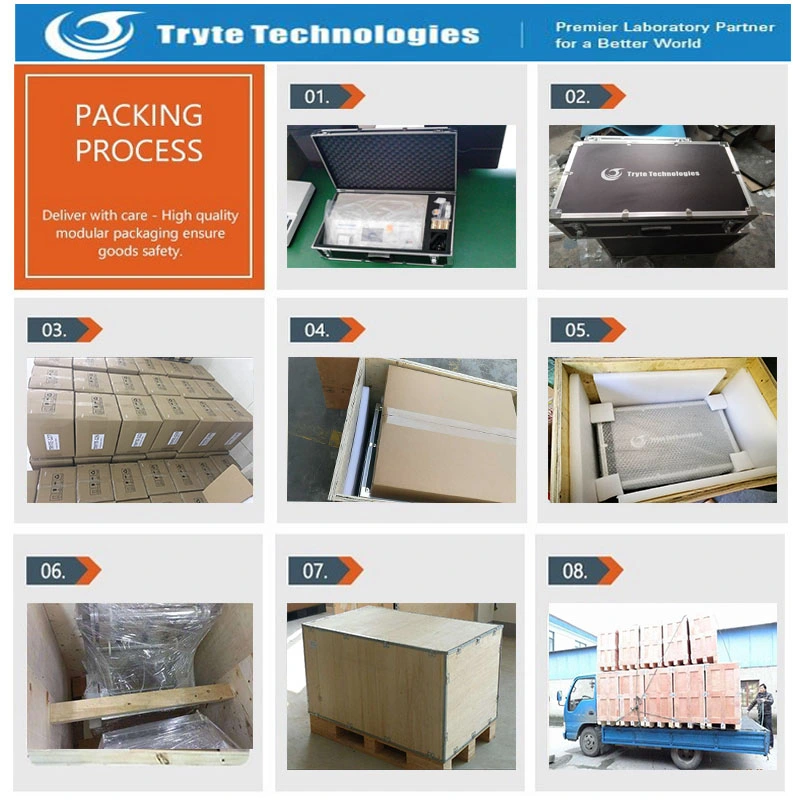 Company Information:
As a diversified manufacturer of high-tech products, it was founded in 1999, and devoted to the products, sales and technical service for various industries and fields like Energy analysis instrument, Oil, coal, steel, and geology; medical analysis and application instruments, biochemistry analyzer, elisa reader, blood analyzer,and urine; as well as laboratory application instruments,autoclave/sterilizer,freeze dryer, incubator,drying oven,balance,ICP,DRS,HPLC,gas chromatography,and spectrophotometer,meanwhile,TRYTE Technologies integrated and purchased some companies of PCB board, highway instruments at home and abroad. Our company has become the "one stop" instrument procurement service provider worthy of the name.
TRYTE technologies (TRYTE) mainly sell products by selling direct to customer, but also through distributors, resellers and manufacturer representatives, telephone sales and e-commerce sales, customers cover all over 80% of the world's countries and regions.TRYTE have solutions with rules adaptability according to the specific requirements of the design, from the instrument to some laboratories or departments.Whichever kind of solution you choose, you can fully trust it, because it is proved from 100, 00 successful results, leading development process, and decades of actual certification experience.
Why choose us?
1. We supply high quality products with reasonable price.
2. We are the professional manufacturer;
3. Advanced production machine;
4. Strict quality control system;
5. Ten people research&develop team;
6. We have professional sales team;