Brief introduction of
Atomic force microscope
Features of
Atomic force microscope
:
1:
Optical,mechanical and electronic integration, simple outline structure.
2: Integrated scanning probe and sample stage improves
the anti-interference ability.
3: Precision
laser and probe positioning device make changing the probe and adjusting the
spot simple and convenient.
4: Different
with other suppliers, our device changes the sample probe approaching sample mode
to the sample approaching probe mode. It's a really efficient way to protect the
cantiliver broken from miss
operation.
5. Automatic
step motor drive controls the sample probe vertical approaching, to achieve precise
positioning of the scanning area.
6. Sample
scanning area of interest may be freely moved by using an high precision wide-range
X-Y stage.
7. High
precision and wide range piezo-scanner, multiple choice according to different
precision and
scanning range .
8. 10xapochromat CCD optical positioning system achieve real-time observation and
positioning of the sample scan area.
9. The
design of the modular electronic control system facilitates maintenance and
continuous improvement.
10. The integration of multiple scanning mode control circuit,cooperate with software system.( Windows98/2000/XP/7/8)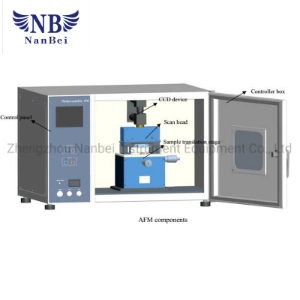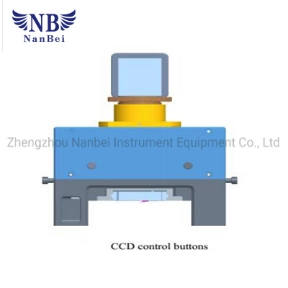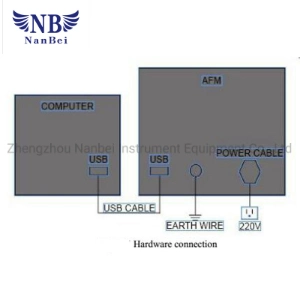 Work mode

FM-Tapping, optional contact, friction, phase,magnetic or electrostatic

Size

Φ≤90mm,H≤20mm

Scanning

range

50mm in XYdirection,5 mm in Z direction, alternative: 20 mm in XY direction,2mm in Z direction

Scanning

resolution

0.2nm in XY direction,0.05nm in Z direction

Movement

range of sample

±10mm

Pulse width ofthe motor approaches

10±2ms

Image sampling point

256×256,512×512

Optical magnification

10X

Optical

resolution

1 mm

Scan

rate

0.6Hz~4.34Hz

Scan

angle

0°~360°

Scanning

control

18-bit D/A in XY direction,16-bit D/A in Z direction

Data

sampling

14-bitA/D,double16-bit A/D multi-channel synchronous sampling

Feedback

DSP digital feedback

Feedback

sampling rate

64.0KHz

Computer

interface

USB2.0

Operating

environment

Windows98/2000/XP/7/8
FAQ
1. How can I choose the suitable one?
Dear customer, please tell us your detailed requirements by mail or online, we will recommend the suitable one as your request.
2. Does your price is competitive?
Dear customer, we make sure to offer you the best quality with competitive price.
3. How can I pay?
Dear customer, we accept many payment term, such as T/T, Western Union…
4. When I receive it after pay?
Dear customer, normal models can be delivered with 5-7days, please contact us to check transport time to your address.
5. How to deliver?
Dear customer, we can send by Express, by Sea and by Air.
6. Is will be broken during transport?
Dear customer, please do not worry, we do standard export package.
7. What should I do if I do not know how to use?
Dear customer, please do not worry, manual user will be sent together, you can also contact us with more technological support.
8. What should I do if some parts broken?
Dear customer, please do not worry, we have 12months warranty except wear parts. You can also buy parts from us after 12months.

Pre-sale service
· 24hours online to ensure quick response to customers' inquiry or online message;
· Guide customers to choose the best suitable machine model;
· Offer detailed specification and competitive prices;
Contract execution
· Machine production will be arranged strictly according to the contract;
· Machine photos will be sent to you for inspection during production;
· Send customs clearance documents by DHL;
· Update latest news after delivery and prepare customs clearance;
After-sale service
· 12 months warranty except for wear parts;
· Broken spare parts (except for wear parts) will be sent for free due to quality problems;
· In time response to customers technical problems;
· New products update for customers' reference

Our Company:
Since 2008, We have become a professional laboratory instrument manufacturer.
Since the establishment of the International Department in 2010, the products are exported to Europe, America and Asia and Africa!
Whether it is technology, factory area, multi-language sales. We are all professional!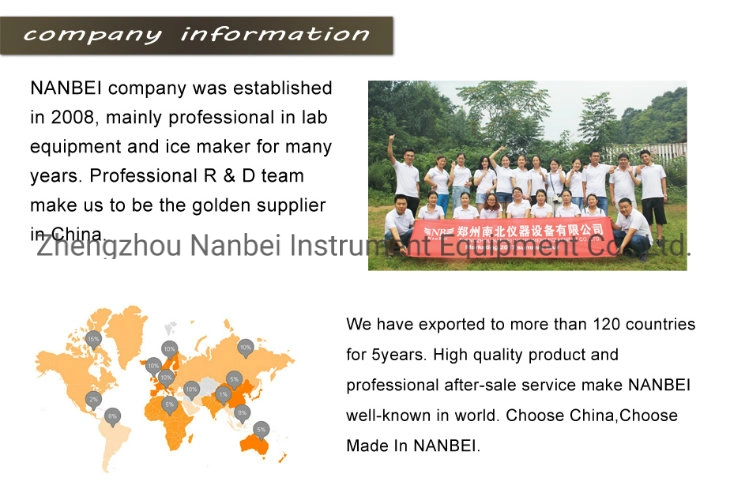 Factory Show: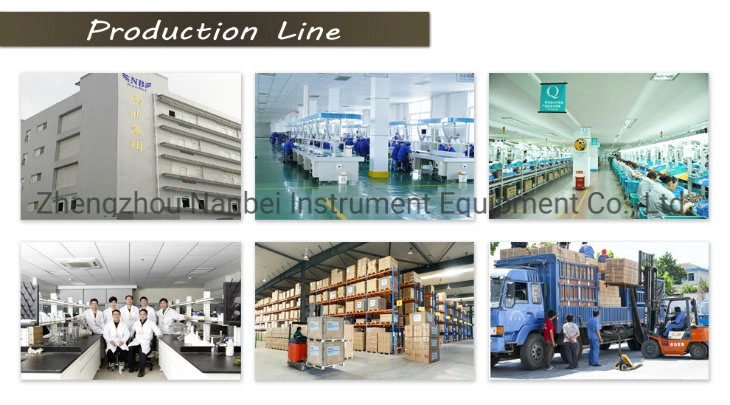 Certification:
Our products have international certifications such as SGS, CE, ISO!



Warranty And After-sale Service
♥♥We Supply 1 Year Warranty , And Lifelong Free Technical Guiding And Training♥♥