Biobase China Laboratory Pharmacy Refrigerator Single Glass Door High-precision 2-8 Degree Temperature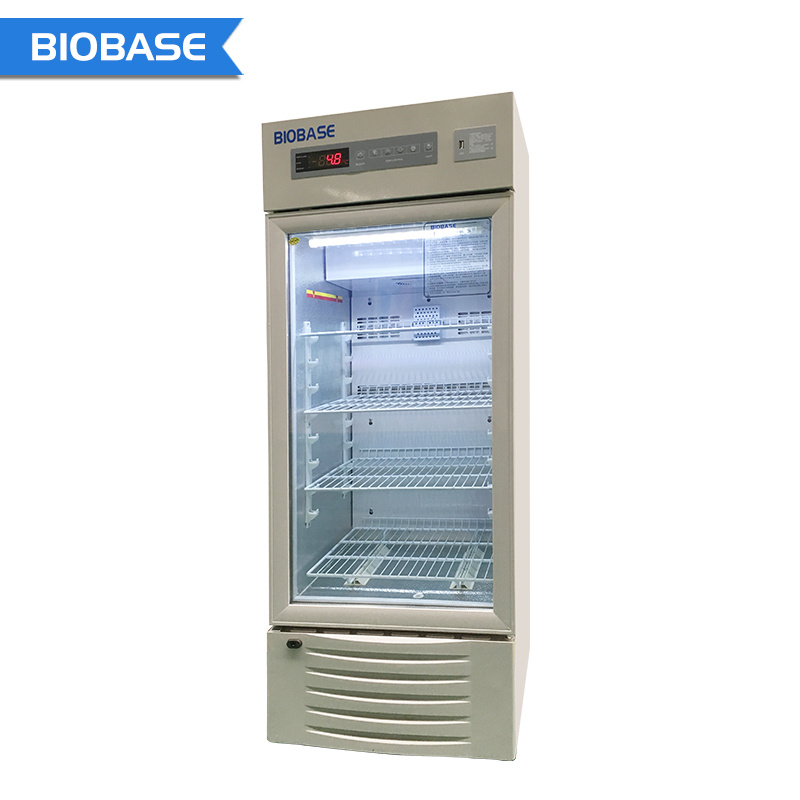 Product Description
1. Multiple sensors design: make sure the precise monitoring and programming.
2. Double layer transparent glass door, easy to observe, also keep a better cooling temperature.
3. Forced air refrigeration system, ensure inner temperature constant and uniform.
4. Adjustable shelves, improve space utilization; blood storage baskets can be classified.
5. Individual transparent inner door, effectively reduce cool air loss when opening the door.
Parameter

Model

BPR-5V160

BPR-5V250

BPR-5V310

BPR-5V588

BPR-5V1000

External Size(W*D*H) mm

500*550*1300

580*575*1810

620*575*1980

1220*630*1885

1220*860*1885

Capacity

130L

250L

310L

656L

1000L

Shelves

4 pcs

4 pcs

5 pcs

10 pcs

Door

Glass door with heat reflection film

Glass door with electric heating

Consumption

136W

170W

180W

560W

Power Supply

AC110/220V±10%, 50/60Hz

Standard Accessory

LED Lamp, shelves, door keys, USB port, probe access port(BPR-5V588 & BPR-5V1000)

Optional Accessory

Temperature recorder

Package Size(W*D*H)mm

590*595*1380

670*650*1870

700*650*2030

1340*750*2100

1340*980*2100

Gross weight

51kg

68kg

84kg

248kg

280kg
Main Product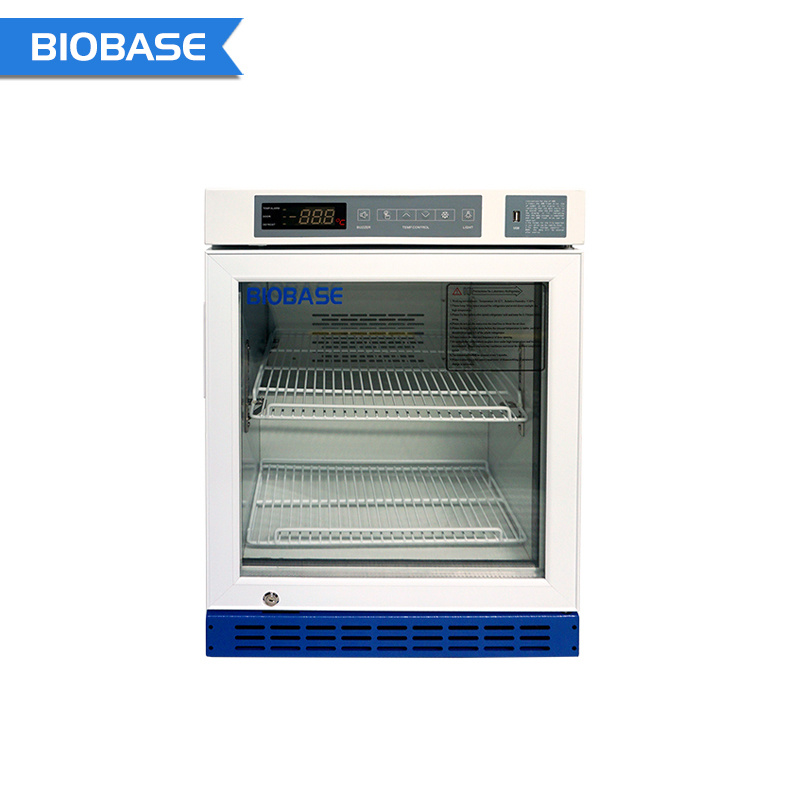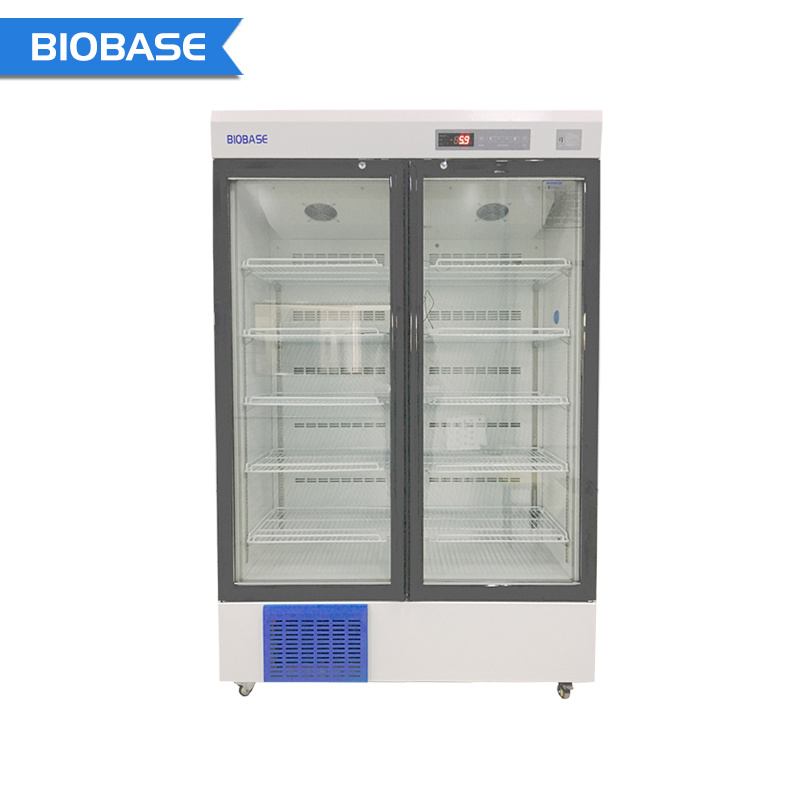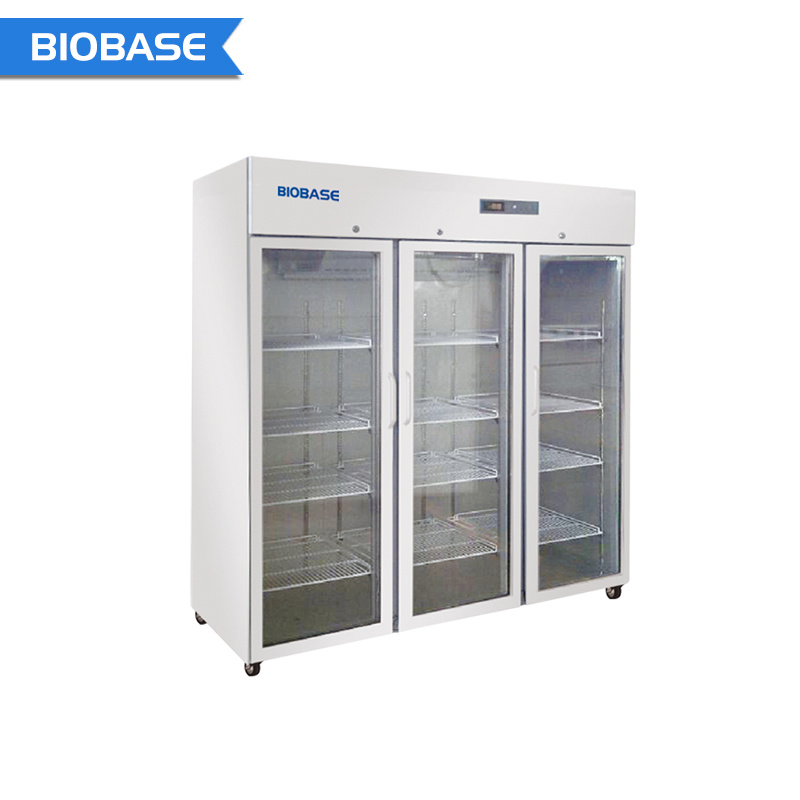 Promotion detail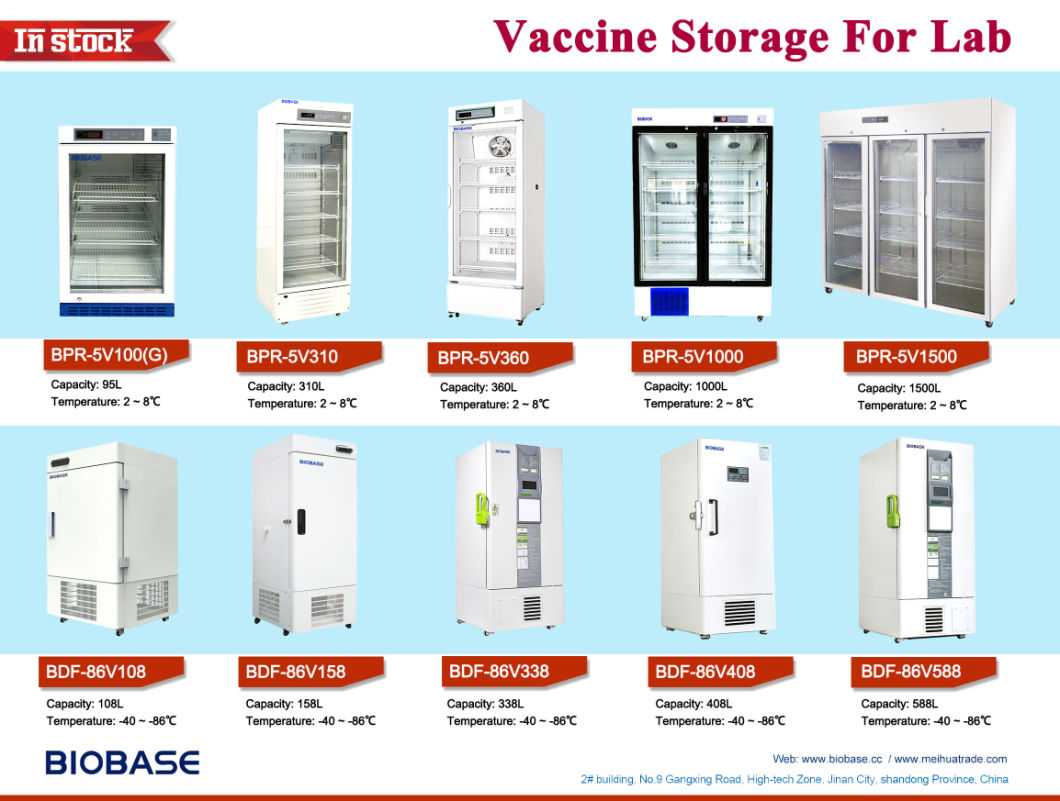 BIOBASE Company
BIOBASE is a professional manufacturer of medical& laboratory products since 1999. Our main medical products are biochemistry analyzer, elisa processor, microplate washer and reader, urine analyzer, electrolyte analyzer, hematology analyzer and IVD reagents. Our main laboratory products are Biological Safety cabinet (Class I/II/III), Laminar Flow Cabinet, Fume Hood, Dispensing booth, Clean booth, Autoclave, Drying Oven, Incubator, Medical Refrigerator & low temperature freezer, Laboratory Project and relevant laboratory equipment.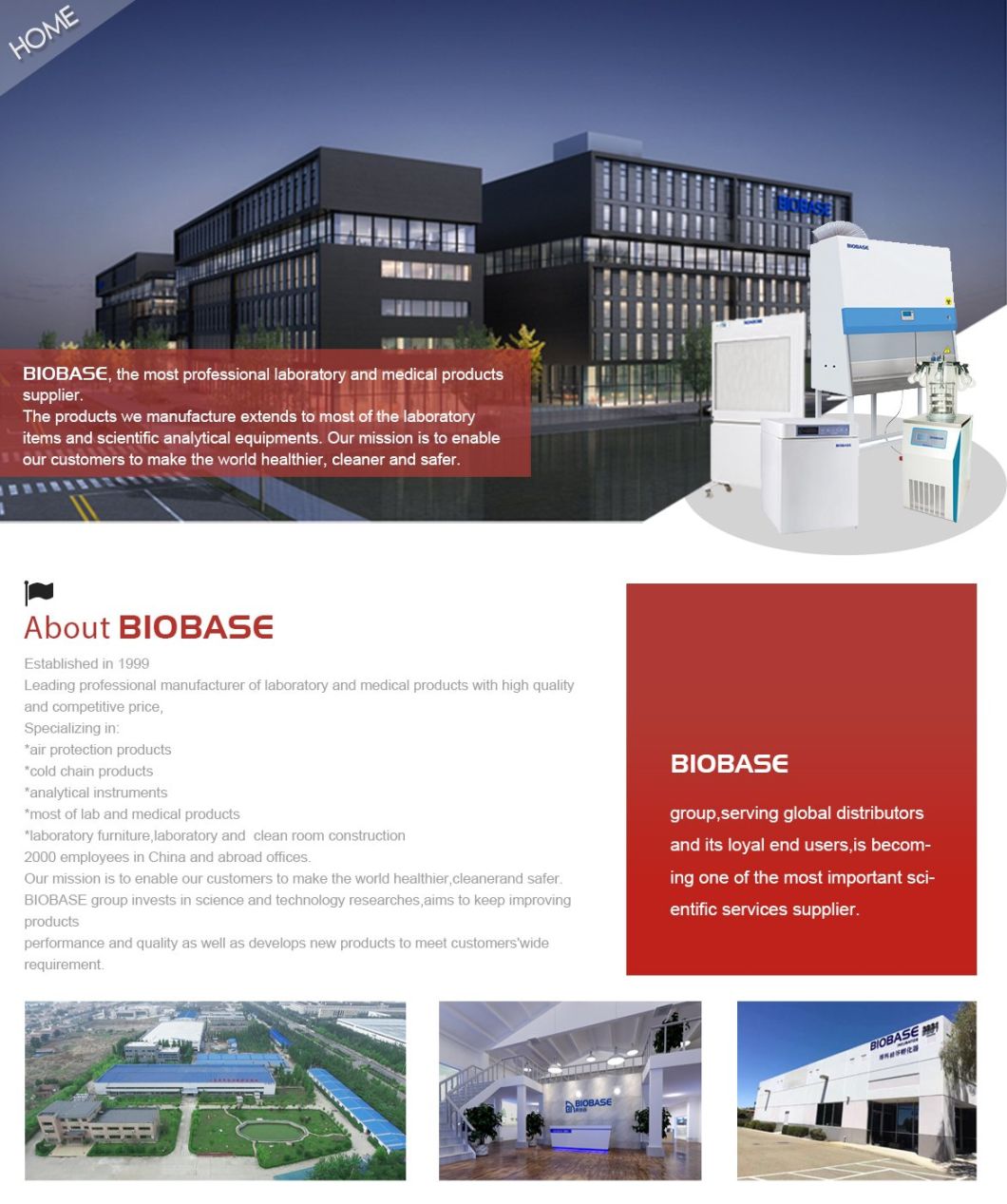 Packing & Delivery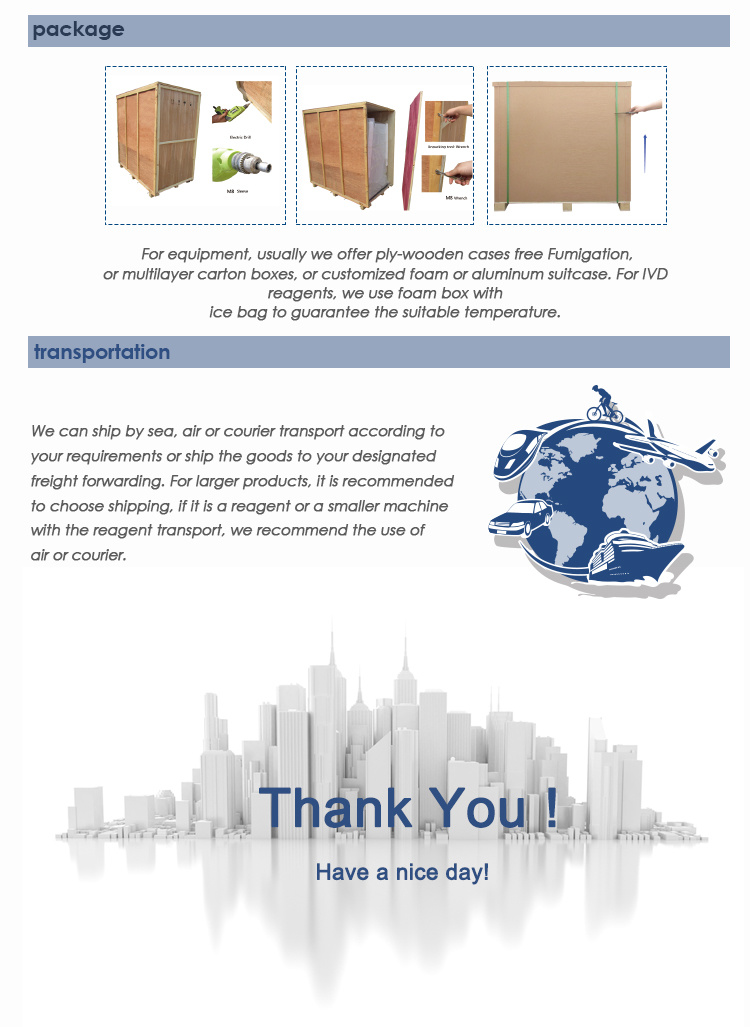 BIOBASE China

Sales Representative: Carol Ma
Website: biobasemeihua.en.made-in-china.com biobasemeihua.en.made-in-china.com
Address: NO.51 South Gongye Road,Jinan,China