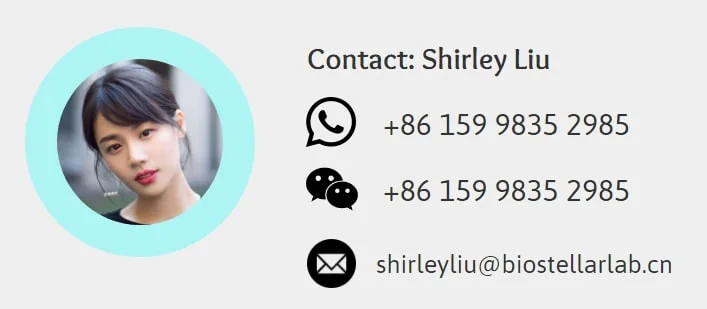 BIOSTELLAR BS-GC112A High Precision Gas Chromatograph for Chemical laboratory
Features:
1. 7-inch LCD display indicates temperature, gas flow and heating curve.
2. Self-test function and automatic fault recognition function.
3. 8 pcs external extension interfaces can connect with control valve.
4. Equipped with a flame ionization detector (FID) which adopts APC control.
5. Multi-core and 32-bit embedded hardware system ensures the reliable operation.
6. Synchronous external trigger function and the external signal (auto sampler, hot analytical instruments, etc.) can start the equipment and workstation software at the same time.
7. With chromatography workstation software to process data.
Technical Parameters:
Model

BS-GC112A

Oven

Capacity

22L

Temp. Range

RT+5ºC~400ºC

Temp.Accuracy

±0.1ºC

Temp.Program

9 step

Program Total Time

9999.9 min

MaxTemp. Heating Rate

60ºC/min

Sample Injector

Temp.Range

RT+7ºC~420ºC

Column or split injector can be installed.

Carrier gas flow control type: Constant pressure mode.

Max. Quantity

3pcs

Pre Column Pressure Range

0-400kpa

Pre Column Pressure Accuracy

0.1kpa

Flow Setting Range

H2: 0-200ml/min;

N2: 0-150ml/min

Detector

Temp.Range

RT+7ºC~420ºC

Hydrogen Flame Ionization Detector (FID)

Logarithmic amplifier

High voltage switch control

Baseline signal display

Detection limit:≤3*10-12g/s

(Sample: n-hexadecane)

Baseline noise:≤5*10-14A

Baseline draft:≤6*10-13A

Dynamic range: 107

RSD:≤3%

Thermal Conductivity Detector (TCD)

(Optional)

Sensitivity: 8000mv.ml/mg

(Sample: n-hexadecane)

Baseline noise:≤0.05mV

Baseline draft:≤0.15mV/30min

Dynamic range: 105

Power Supply

AC220V±10%, 50Hz

Standard Accessory

FID detector,Capillary injection system, Chromatography workstation software,RS232 port, LAN port

Optional Accessory

TCD detector, Chromatographic column, Gas purifier.

Package Size (W*D*H)

740*730*840mm

Gross Weight

80kg