Professional Digital Skin Analyzer for facial,Face Beauty Equipment 3d Magic Mirror Skin Analysis skin analyzer
Product picture: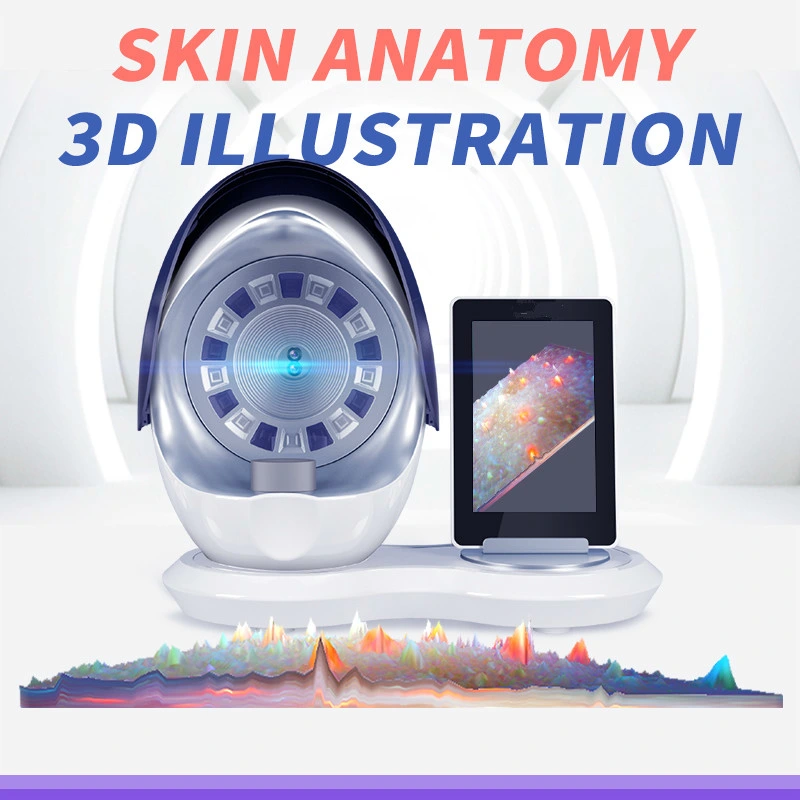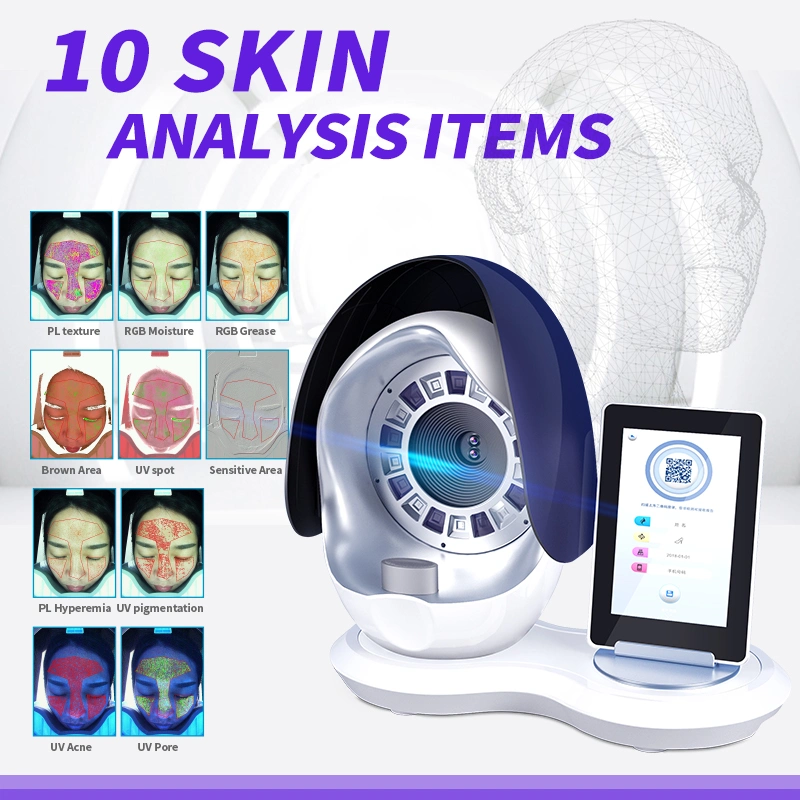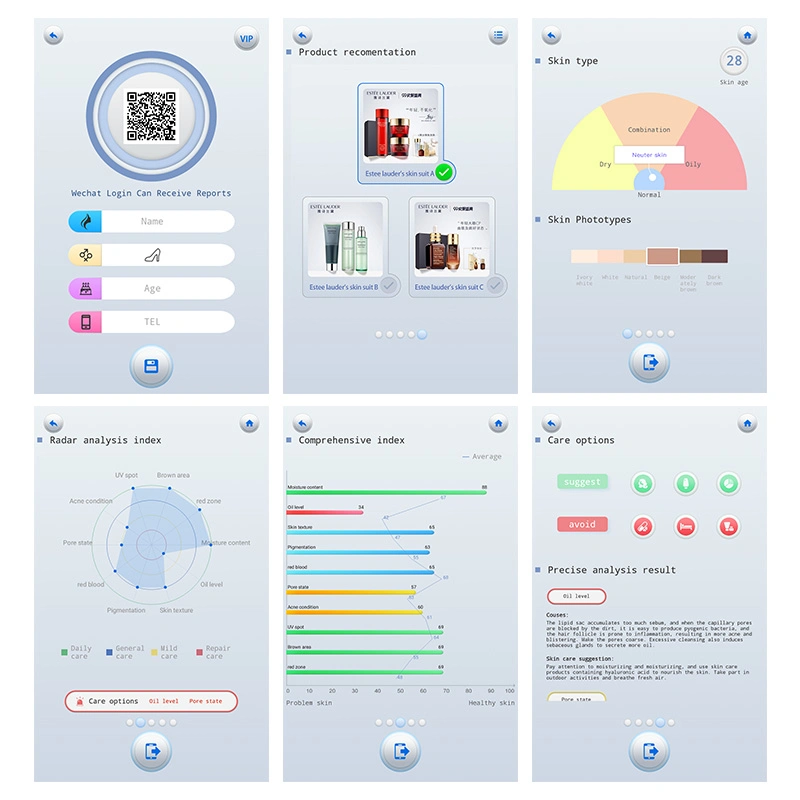 Technology:
1.Bring own tablet, no need to connect to a computer, convenient and fast

2.HD imaging, intelligent detection, automatic analysis

3.The touch screen can be rotated 180 degrees for easy viewing of test data

4.12 megapixel HD camera

5.3L autofocus technology, clear shooting, customized solutions with truth; 48 times HD shadowless light, detecting 10 big facial skin problems, any matching solution.
Function of skin analyzer
1.Registration
2. Shooting
3. Pre-view
4. Precision Analysis
5. Report
6. Recommendation
7. Test for the Quality of cosmetics
8. Detect skin illnesses
9. Support Multi-languages (English, Russian, Spanish etc). Also can do language you want if there is big quantity.
10. Printing the report as well as treatment scheme.
Features of skin analyzer
1.10 Mega pixels with 4-time magnifier
2. Auto-focus;
3. Auto-analysis;
4. UV Voice system;
5.3: 4 Preview system;
6. Front slant window;
7. Support multi-languages;
*Test items
Oil, moisture, pigment, pores, elasticity, collagen fiber, sensitivity, acne, skin age.