Electric Lift GG17 Glass Distiller Double Heating Cooling Jacket Reactor


Applications:
Speed-regulation glass reactors are mainly used for synthetic reaction, distillation and concentration of different types of materials. We have single wall, double wall and triple wall glass reactors. The reactor can be pumped to a negative pressure state according to some experimental requirements. A constant pressure funnel or an adjusting valve on the feeding bottle Circulating liquid can be filler into the jacket to heat or cool materials inside. Triple wall glass reactor with two jackets, the inner jacket is for circulating liquid, and the outer layer should be pumped to vacuum condition for thermal insulation.

Advantages:
High borosilicate glass has good physical and chemical properties.
Wide working temperature range: -80
ºC
to 200
ºC
.
It can work under normal pressure and negative pressure, its vacuum degree can reach to 0.098Mpa.
The vessel can withstand the pressure range from -0.1MPa to 0MPa.
Teflon (PTFE) and FV rubber material cock or discharge valve; Sealing together with PTFE covered O ring.
For GRL series glass reactor, the reaction vessel and the lid can be separate, the glass vessel can be lifted up, and can be angled 120 degree both sides, which makes it more convenient to operate and clean.
Openings are Sealed with flanges, ensuring higher vacuum degree, easy to disassemble.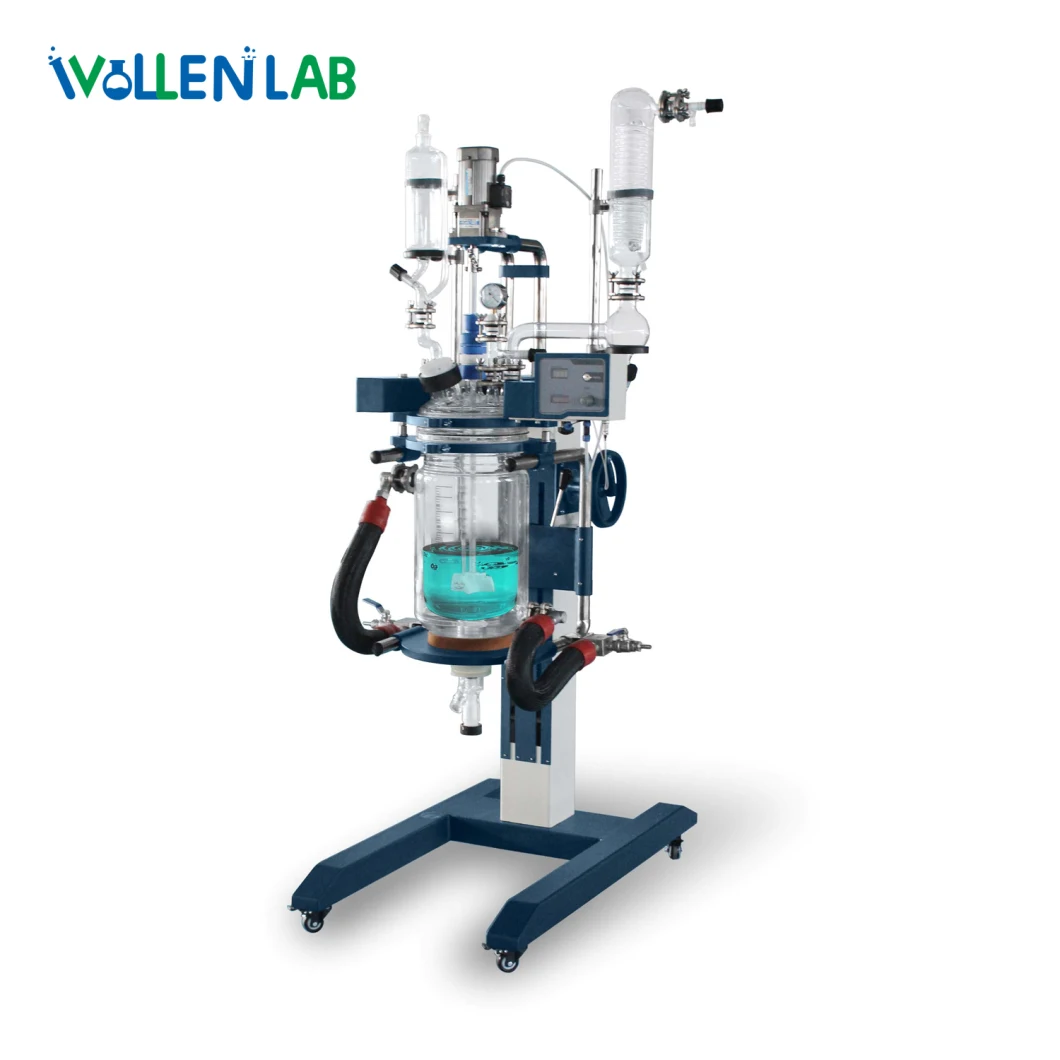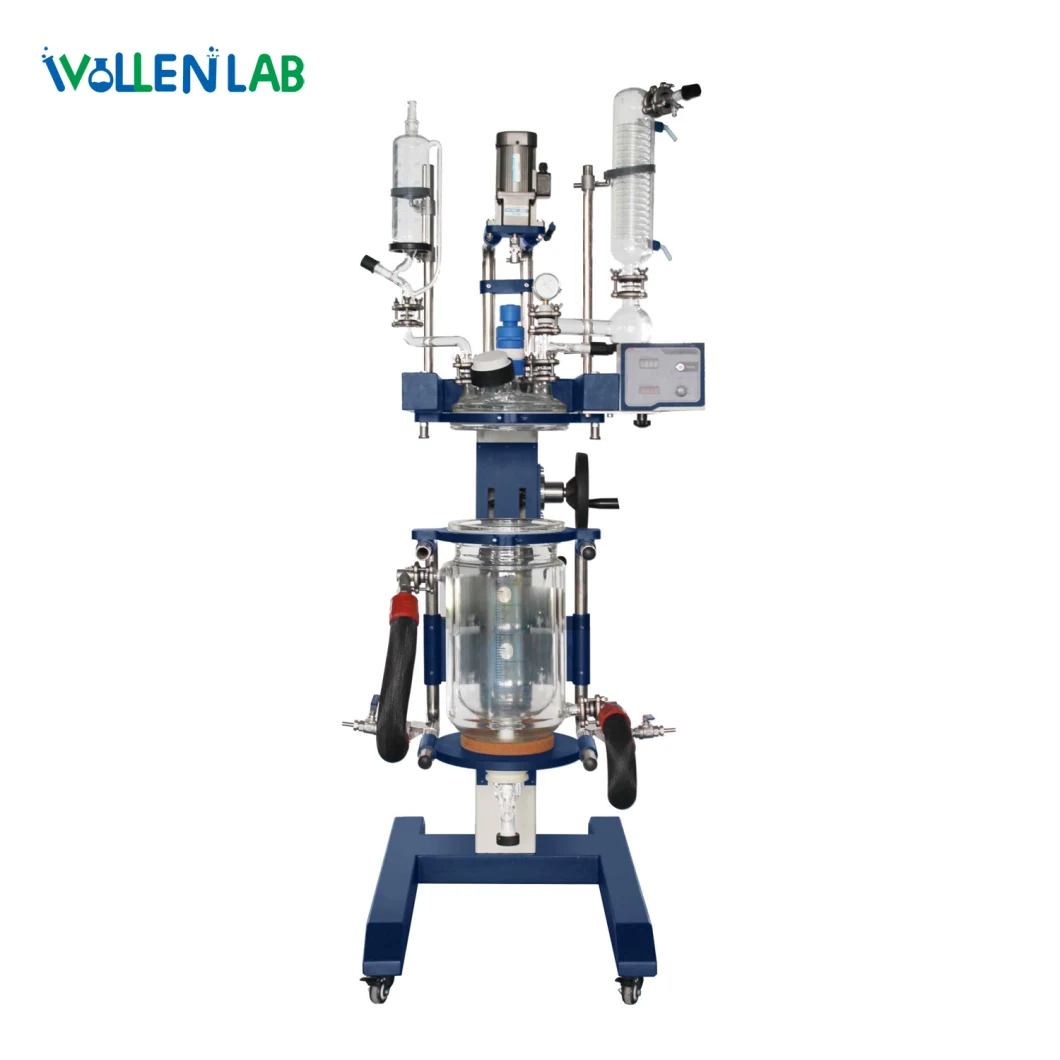 Model

GRL-50

Electrical Requirements

1Phase

,

220V,50/60Hz

Glass Parts

Glass Vessel Capacity

50L

Cooling/Heating Jacket Capacity

16L

Jacket Cooling/Heating Surface

0.65 m²

Condenser Cooling Surface

0.43 m²

Glass Type

Food grade borosilicate 3.3

Alowable Temperature Rang

-80

~

200

ºC

Working Pressure

-0.1 MPa

~

Ordinary pressure

Vessel Cover

Domed with 6 openings

6 Openings

Opening for Stirring Shaft

50# Flanges

Opening for Temparature Sensor

24# standard Ground Mouth

Opening to Connect Condenser

50# standard Ground Joint

Opening to Feed Liquid Material

34# standard Ground Mouth

Opening for Constant Pressure Funnel

40# standard Ground Joint

Opening to Feed Solid Material

80# Flanges

Stirring Parts

Motor Power

140 W

Controller

Digital controller with variable frequency

Rotation Speed

0

~

500 rpm

Stirring Shaft

PTFE covered stainless steel

Agitator

4-blade multi-paddle

Lifting Function

Manual Lift

To be lifted by a foldable hand wheel

Lifting distance

390mm

Unique Feature

The glass vessel can be angled from 0

~

120°

Drain Valve

1. Flush seal design with large opening and flat flange clamp




2. 540mm Above Floor

Inlet/Outlet

DN15 Flange

Vacuum Sealing

PTFE

Temperature Sensor

Fluorine covered stainless steel

Supporting Frame

Stainless Steel 304

Movable

Equiped with swivel casters and lock

Dimensions(mm)

1100L×665W×2455

H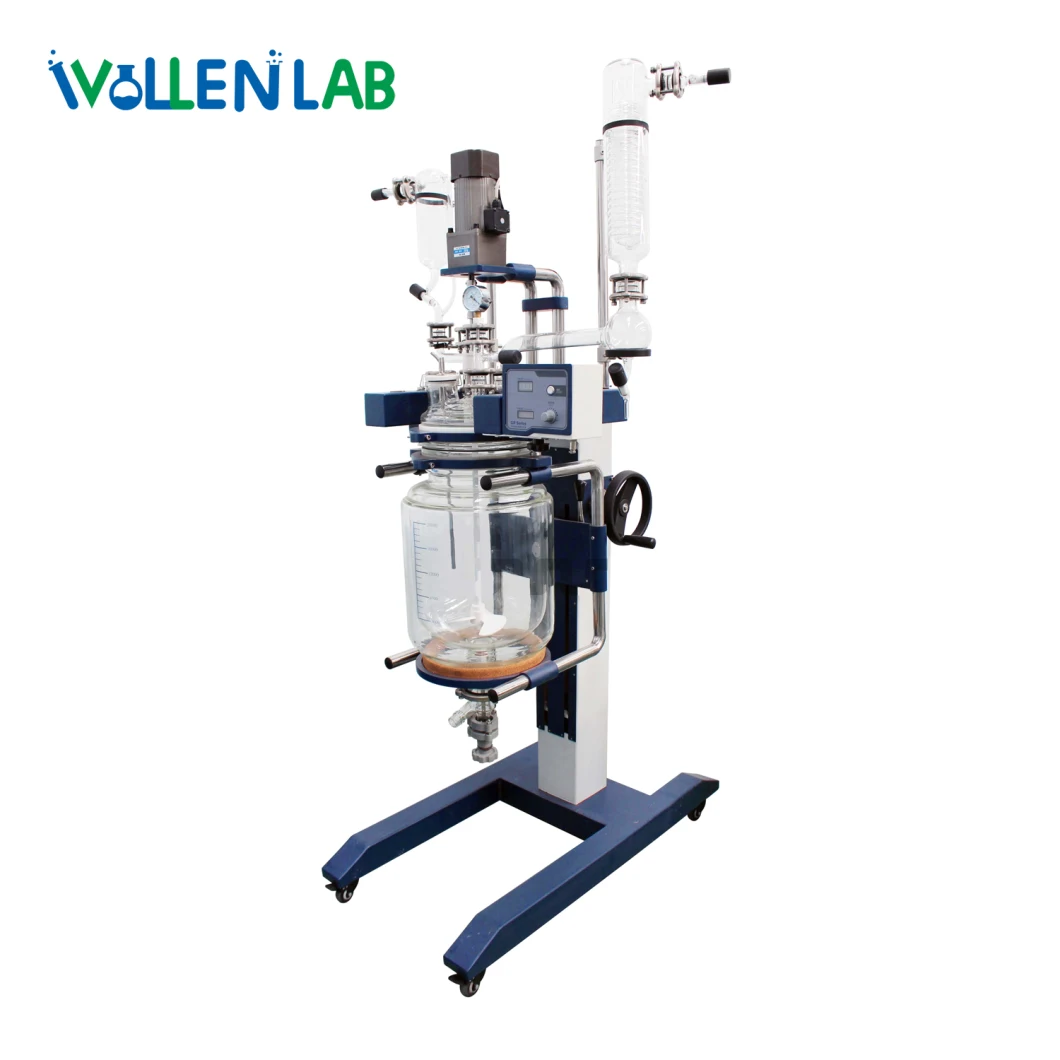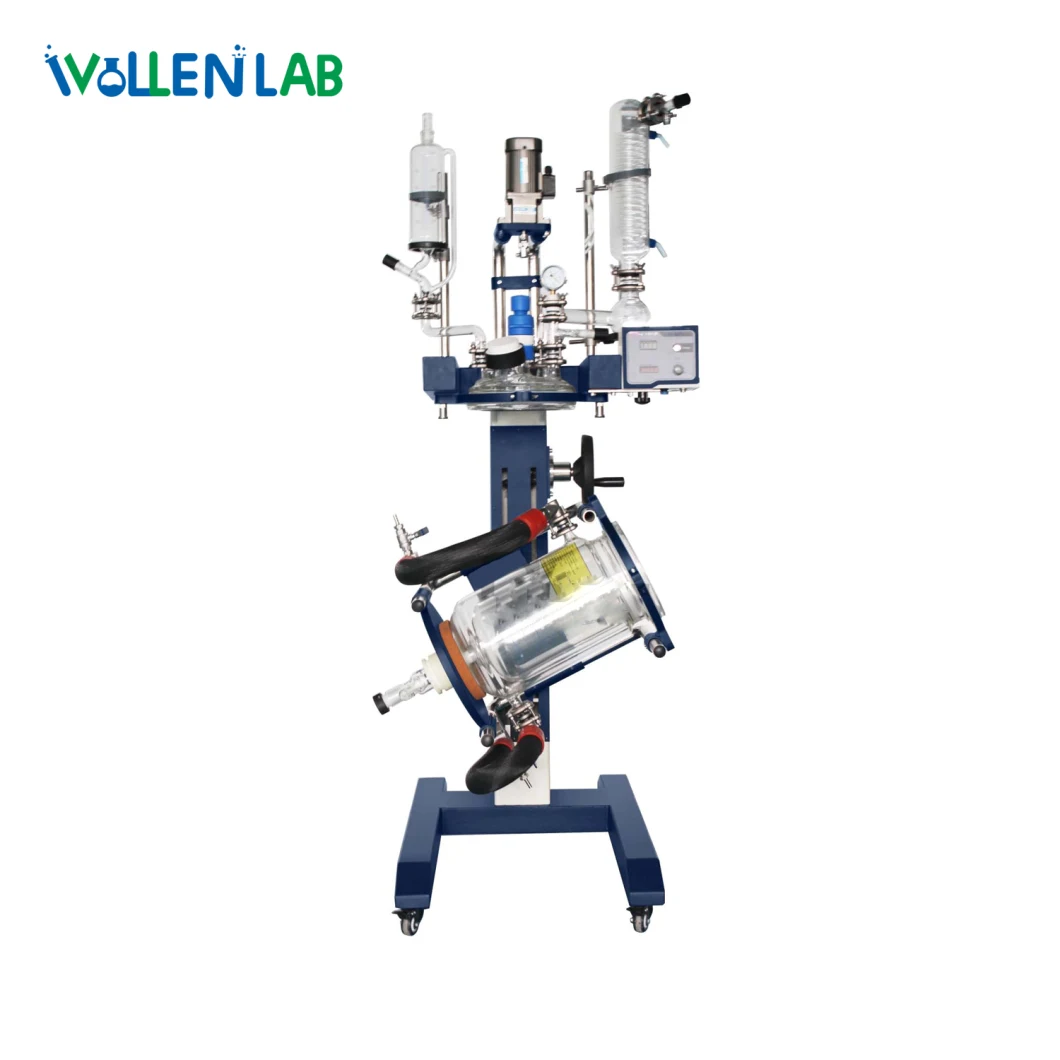 Our Warehouse: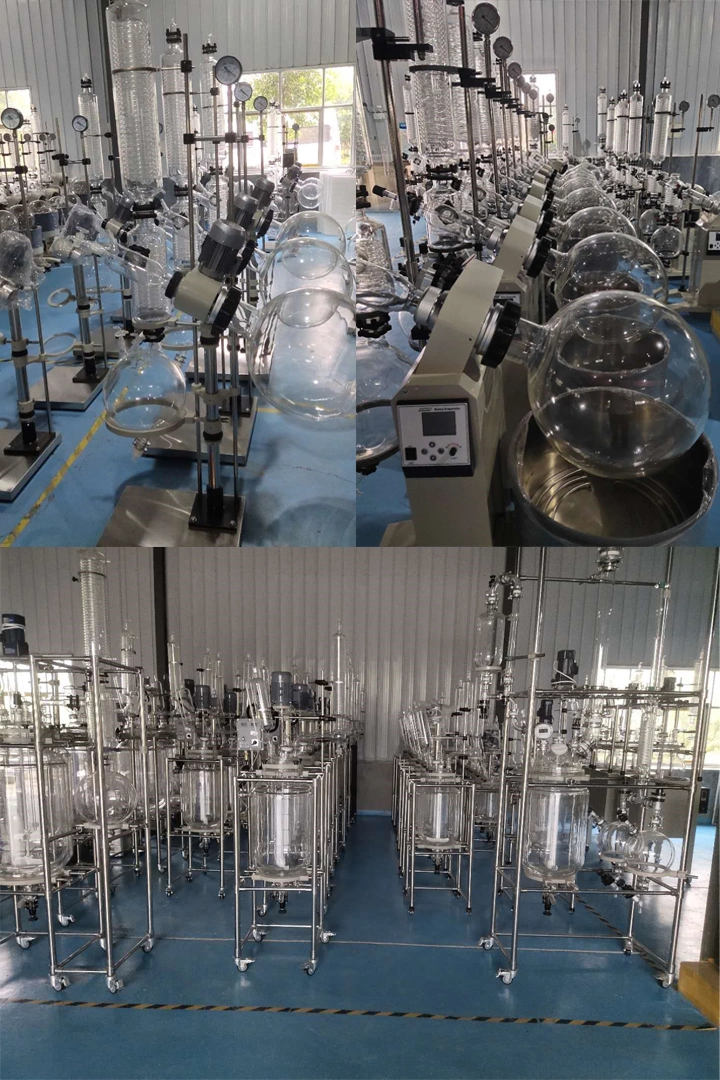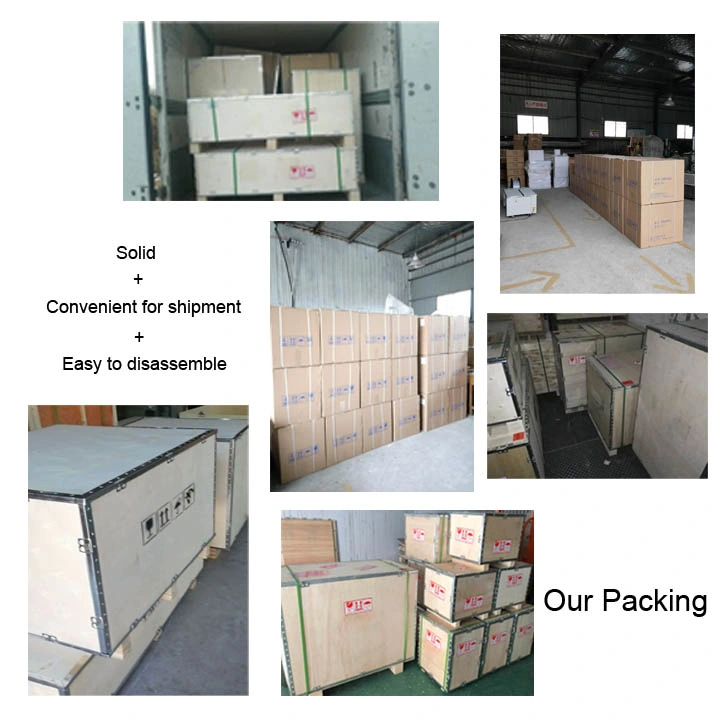 Our Service