Flame Atomic Absorption Spectrophotometer
Characteristics A
Buildin computer data processing and LCD:Adopting highly integrated micro digital circuit, which is stable and reliable with the functions of integral holding, peak height and area, auto zeroadjusting, deuterium lamp and background, multilinear and nonlinear curves fitting, various parameters and working curves displayed in screen and report printing, etc. It is equipped with interface for externally linking PC.

Good basic line stability: Doublebeam system of optimized design can automatically compensate the light source drift and wavelength drift caused by the variation of temperature (with the function of the eliminating the affection of wavelength drift on the base line stability) and electronic circuit drift so as to reach a good basic line stability.

The cathode lamp needs not be preheated for long time and sample can be analyzed immediately. It is the preferable instrument chosen by users to conduct analysis of multiple kinds of elements and fast analysis of samples.

High precision of measurement: Gas path system is equipped with precision pressure stabilizing and current Stabilizing devices to reach stable flame and low noise. Specially designed fine light beam passes through the flame to ensure a high precision analytical test and low characteristic concentration

Longlife and anticorrosive atomization system: The burner is made of new type titanium alloys, anticorrosive and fast thermal equilibrium. It meets the requirement of measurement sensitivity without water-cooling.

Multifunctional analysis mode: For methods of flame absorption, flame emission, graphite furnace atomic absorption and hydride generation.

Safe and reliable gas path system: Special devices of quick gas conversion and safety protection can be used toanalyze air-acetylene flame .

Complete set of accessories: To be supplied with the instrument and ready for use after they are purchased.

Characteristics B
Lightsource system: Hollow cathode lamp power supply: with adjustable current Deuterium Lamppower supply:with fixed current

Optical system: Double beam total refection system, CT type monochromator Flashing wavelength: 250nm

Flame atomization system: Interchangeable titanium alloy burner of 10cm and 5cm slits. Gas path is equipped with pressure indication, high precision voltage stabilizing flow adjustment, fast conversion of air and nitrous oxide, gas supply cut off, power cut off, prevention of flashback and logic interlock protection devices.

Signal processing: Absorptance, concentration, emission and emission concentration; Standard curves: linear regression, curve fitting and multipoint standard calibration. Average value, standard deviation, relative standard deviation and correlation coefficient can be worked out. Standard curves, atomic absorption peak diagram, spectrum outline sketch, data as well as instrument parameters list and analytical reports can be displayed and printed out.

Accessory
Main accessories supplied with the instrument: Several decades of accessories including air compressor, one piece of Cu hollow cathode lamp. Gas external pipe, acetylene cylinder pressure-reducing valve and water knockout gas filter.

Optional accessories:
GA3202 HGA graphite furnace system: Used to conduct trace and ultratrace analysis with an absolute sensitivity of 10-10-10-12 gram.

5cm long-life titanium burner: The necessary accessory for nitrous oxide-acetylene flame analysis.

Hydride generator (Totally automatic): Making the characteristic concentration of As, Se, Sb, Bi, Pb, Sn, Te, Ge, In, Tl,Cd and Zn lower than ppb level with cold atomic mercury measurement method.

Hollow cathode lamp: All specifications are available.

Graphite tube: All specifications are available.

Software with I/O port

Printer

Technical Data:
| | |
| --- | --- |
| Technical data | |
| Working spectral range | 190-900nm |
| Wavelength accuracy | ≤ ±0.5nm |
| Wavelength repeatability | ≤ 0.3nm (single direction) |
| Spectrum bandwidth | 0.2nm, 0.4nm, 0.7nm, 1.4nm, 2.4nm, 5.0nm |
| Resolution | <40% |
| Base line stability | ±0.004Abs/30min |
| Characteristic concentration of copper | ≤ 0.04mg/ml/1% |
| Detection limit of copper | ≤0.008mg/ml |
| Background calibration ability | Greater than 30 times |
| Standby Interface | RS 232 |
| Instrument power supply | 220V, 3A, 50Hz |
FAQ
1. How can I choose the suitable one?
Dear customer, please tell us your detailed requirements by mail or online, we will recommend the suitable one as your request.
2. Does your price is competitive?
Dear customer, we make sure to offer you the best quality with competitive price.
3. How can I pay?
Dear customer, we accept many payment term, such as T/T, Western Union…
4. When I receive it after pay?
Dear customer, normal models can be delivered with 5-7days, please contact us to check transport time to your address.
5. How to deliver?
Dear customer, we can send by Express, by Sea and by Air.
6. Is will be broken during transport?
Dear customer, please do not worry, we do standard export package.
7. What should I do if I do not know how to use?
Dear customer, please do not worry, manual user will be sent together, you can also contact us with more technological support.
8. What should I do if some parts broken?
Dear customer, please do not worry, we have 12months warranty except wear parts. You can also buy parts from us after 12months.

Pre-sale service
· 24hours online to ensure quick response to customers' inquiry or online message;
· Guide customers to choose the best suitable machine model;
· Offer detailed specification and competitive prices;
Contract execution
· Machine production will be arranged strictly according to the contract;
· Machine photos will be sent to you for inspection during production;
· Send customs clearance documents by DHL;
· Update latest news after delivery and prepare customs clearance;
After-sale service
· 12 months warranty except for wear parts;
· Broken spare parts (except for wear parts) will be sent for free due to quality problems;
· In time response to customers technical problems;
· New products update for customers' reference

Our Company:
Since 2008, We have become a professional laboratory instrument manufacturer.
Since the establishment of the International Department in 2010, the products are exported to Europe, America and Asia and Africa!
Whether it is technology, factory area, multi-language sales. We are all professional!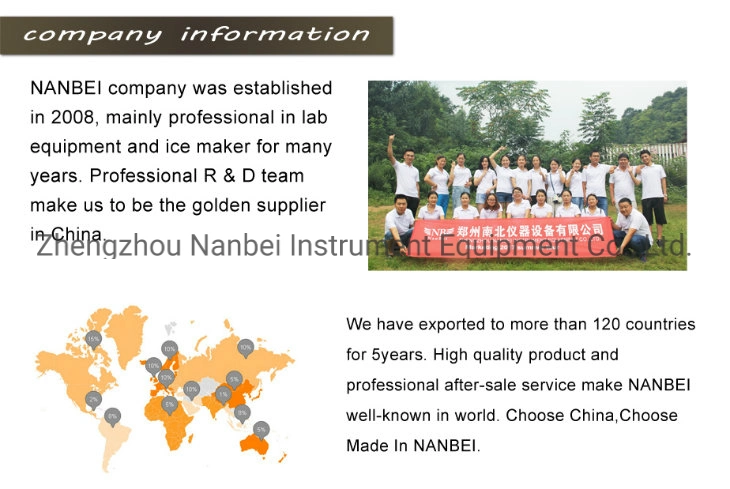 Factory Show: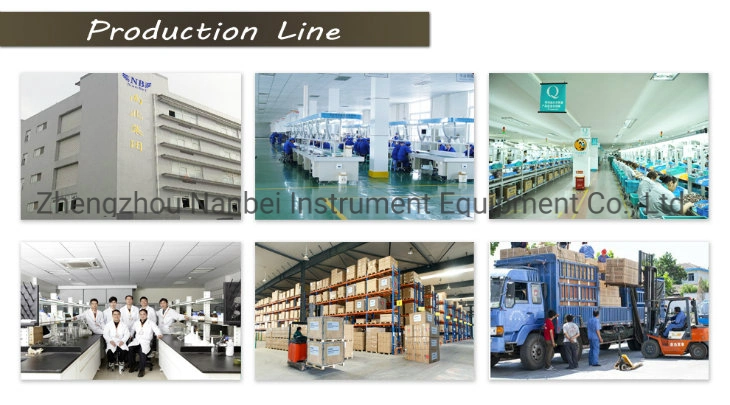 Certification:
Our products have international certifications such as SGS, CE, ISO!



Warranty And After-sale Service
♥♥We Supply 1 Year Warranty , And Lifelong Free Technical Guiding And Training♥♥