1.

Product Description




TR-TC-9000 Full Direct Reading Spectrometer, which adopts the international standards of design and manufacturing technology, follows the steps of international spectrum technology and apllies the new all digital technology instead of PMT simulation technology. In addition, in order to make this apparatus' best capability, long term stability and repeability, and the lowest sense lines. The design of vacuum optics room and the technology of all digital excitation light source, advanced CCD detector, high-speed data reading system are applied. This machine is available in metal manufacture and processing industries. It's also one of the main testing machine in metal metallurgy. Such as quality monitoring, material grade identification, material research and expoding.





2.

Main Features
Optimized vacuum optics system
(1).Integrated optics room and Paschen Runge contruction design, making all the spectrum lines focused on the gratings.
(2).Direct-jet type optics technology and MgF2 material lens to make sure ultraviolet wave's best energy of elements, such as C,S,P and N.
All digital excited light source
Adopting all digital and HEPS technology to improve the measuring precision and similarity of sample, which the excetation parameter is setted variously. The samples can show its recurrence by high speed excitation and stable spark.
Functional design excitation equipment
(1).Integrated gas lines, Jet type electrode technology and opened copper spark platform not only can insure the samples' measuring precision but also cater to different shapes' samples.(Including wire materials)
(2).Single plate lens equipment design is easy to user for washing and maintaining the excitation platform and lens.
Highly integrated and direct reading system
(1).Using the 3648 pixels high performance CCD solid testing technology, the spectrum lines in the wave range can received wholly.
(2).FPGA and high speed data corresponding technology make the data reading function powerfully and progress more quickly.
Visual and easy-operate analysis software
(1).The multi-language CCD full spectrum analysis software, which based on the WINDOWS system, provides powerful data processing ability and testing report output capacity for users under the whole management and controlment of the measuring process.
(2).The apparatus equips many factory calibration curves and many materials to the more advanced solution methods.
(3).The apparatus realizes the full spectrum analysis of intelligent jammer, dark current, the algorithm of appearing and disappearing faces, highly improving the analysis ability of testing machine.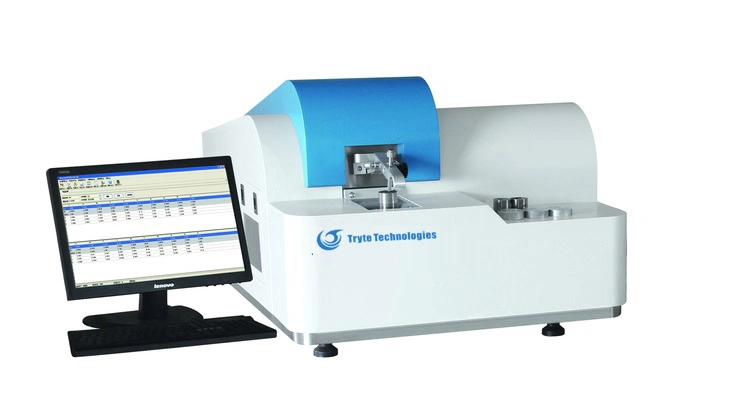 Analyzer The Conventional Range: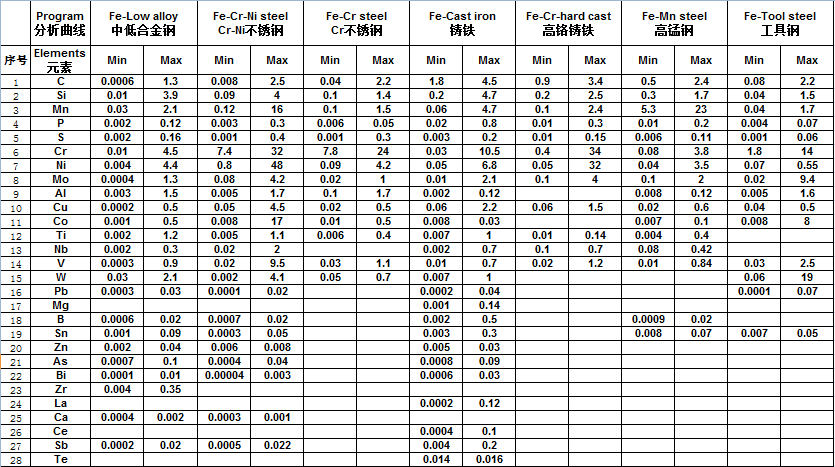 3.Main technical parameter
| | |
| --- | --- |
| Detect matrix | Fe,Cu,Al,Ni,Co,Zn,Sn,Mg,Pb ect |
| Optics structure | The Paschen Runge construction full vacuum type optics system |
| Wave length range | 170-580nm(Available in analyzing N element) |
| Focal length | 400mm |
| Grating lines | 3000term/mm |
| Detector | High performance CCD array, per CCD resolution is 3648 pixels |
| CCD pixel resolution | 6pm |
| Electrode | Tungsten material jet electrod |
| Analysis gap | Sample platform analysis gap:3.4mm |
| Light source type | All new adjustable digital light source and HEPS |
| Excitation frequency | 100-1000Hz |
| Max discharge current | 400A |
| Vacuum system | Automatic control and monitoring vacuum software |
Packing: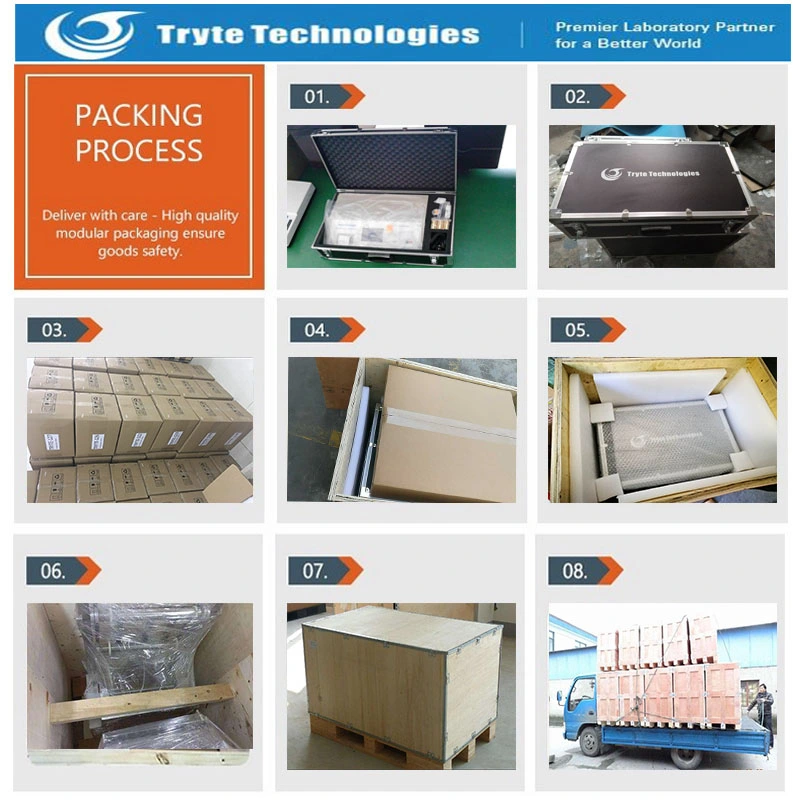 Company Information:
As a diversified manufacturer of high-tech products, it was founded in 1999, and devoted to the products, sales and technical service for various industries and fields like Energy analysis instrument, Oil, coal, steel, and geology; medical analysis and application instruments, biochemistry analyzer, elisa reader, blood analyzer,and urine; as well as laboratory application instruments,autoclave/sterilizer,freeze dryer, incubator,drying oven,balance,ICP,DRS,HPLC,gas chromatography,and spectrophotometer,meanwhile,TRYTE Technologies integrated and purchased some companies of PCB board, highway instruments at home and abroad. Our company has become the "one stop" instrument procurement service provider worthy of the name.
TRYTE technologies (TRYTE) mainly sell products by selling direct to customer, but also through distributors, resellers and manufacturer representatives, telephone sales and e-commerce sales, customers cover all over 80% of the world's countries and regions.TRYTE have solutions with rules adaptability according to the specific requirements of the design, from the instrument to some laboratories or departments.Whichever kind of solution you choose, you can fully trust it, because it is proved from 100, 00 successful results, leading development process, and decades of actual certification experience.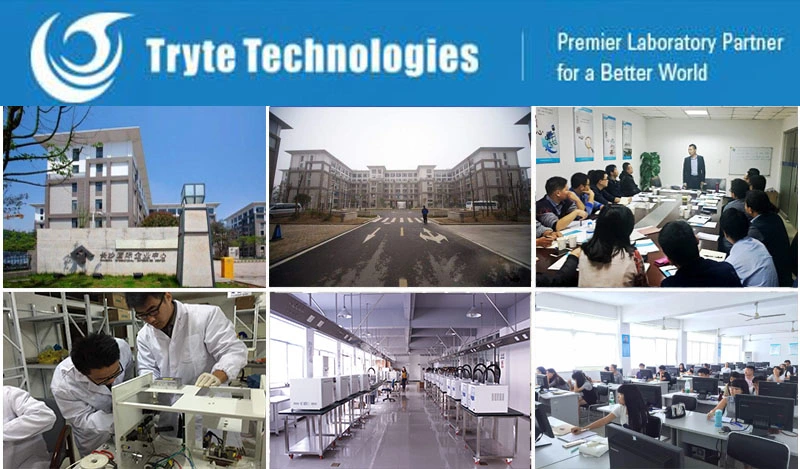 Why choose us?
1. We supply high quality products with reasonable price.
2. We are the professional manufacturer;
3. Advanced production machine;
4. Strict quality control system;
5. Ten people research&develop team;
6. We have professional sales team;