TOPTION factory have got technical supports from many professors of SJTU and NTU in developing period. TOPT series is mainly applied to research gas / liquid phases, fixed / simulated visible light, could reaction vessel load TiO2, Photochemical reaction under conditions of photocatalyst and so on. This series can provides samples of analytical reacting product and free radical, and to measure reacting kinetic constant, quantum yield; it is widely used in fields of Chemosynthesis, environment protection, and life science, etc.

Liquid phase photochemical reacor

TOPT-II used as liquid photochemical reactor, have several volume to choose:250ml,500ml,1000ml,2000ml,3000ml,5000ml. there are three opening port: gas inlet, temperature measure,sample inlet. Any other specifications can be customized.

TOPT-V most suitable for university teaching and academic research, with small capacity: 30ml ,50m l,100ml ,150ml, equip with silicone stopper. Temperature measure &control, gas inlet,gas outlet, sampling vavle customization are available.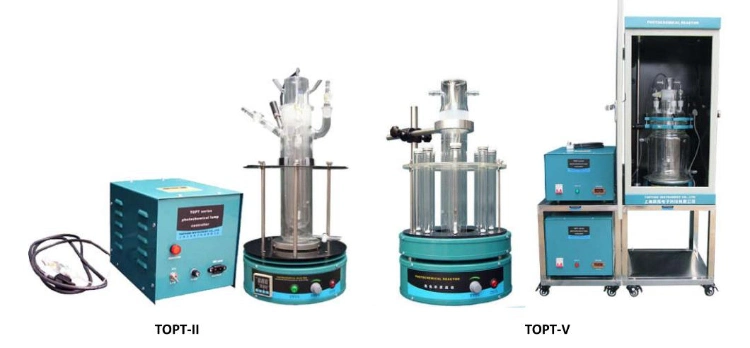 No.

Equipment list

TOPT-II

TOPT-V

1

Protecting box(which can prevent ultraviolet ray, but have observation window)

1

1

2

UV Lamp control system (Xenon lamp,Metal halide lamp control system are optional)

1

1

3

UV Lamp ( xenon lamp, Metal halide lamp are optional)

1

1

4

Cold pit of quartz(which is used to reduce the heating of lamp)

1

1

5

Water shortage alarm(it will alarm when the water stop flowing, then you can shutoff the power )

1

1

6

Stainless steel working platform, bottom with wheels.

1

1

7

250ml glass reactor( there are 500ml,1000ml,2000ml,3000ml,5000ml are optional.)

1

0

8

30ml quartz test reactor(there are 10ml,50ml,100ml,150ml are optional)

0

8

9

Magnetic stirrer with one field

1

0

10

Magnetic stirrer with eight magnetic fields (which can do eight samples experiment at the same time)

0

1

Optional

A

Chiller for cooling

Yes

yes

B

Filter(there are UV cut 400nm type and UV through type)

No

yes

C

32 quartz test reactors and magnetic stirrer with 32 magnetic fields(can do 32 samples experiments at the same time)

No

yes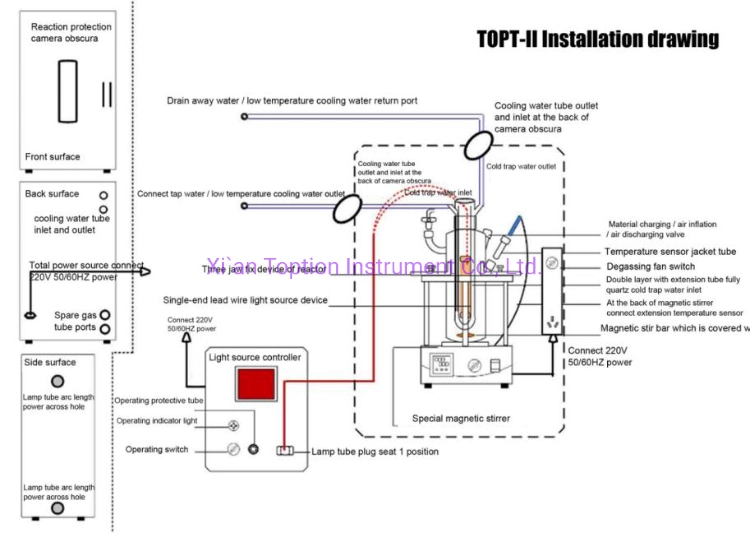 TOPT-II photochemical reactor with UV lamp source and Xenon lamp source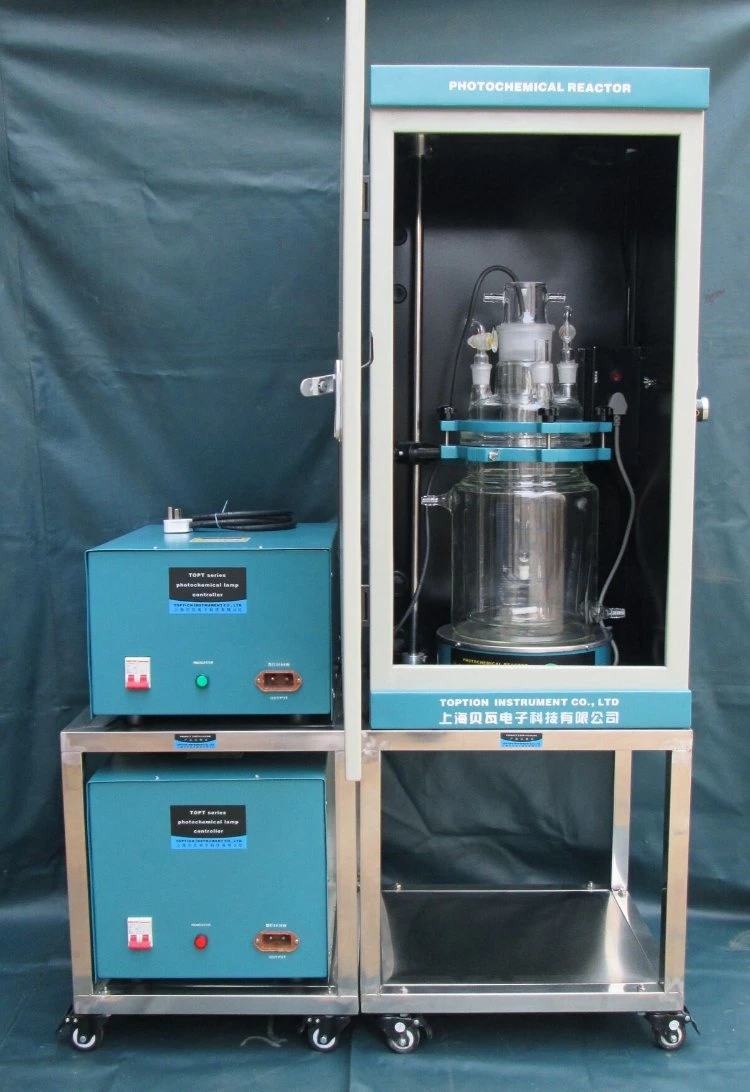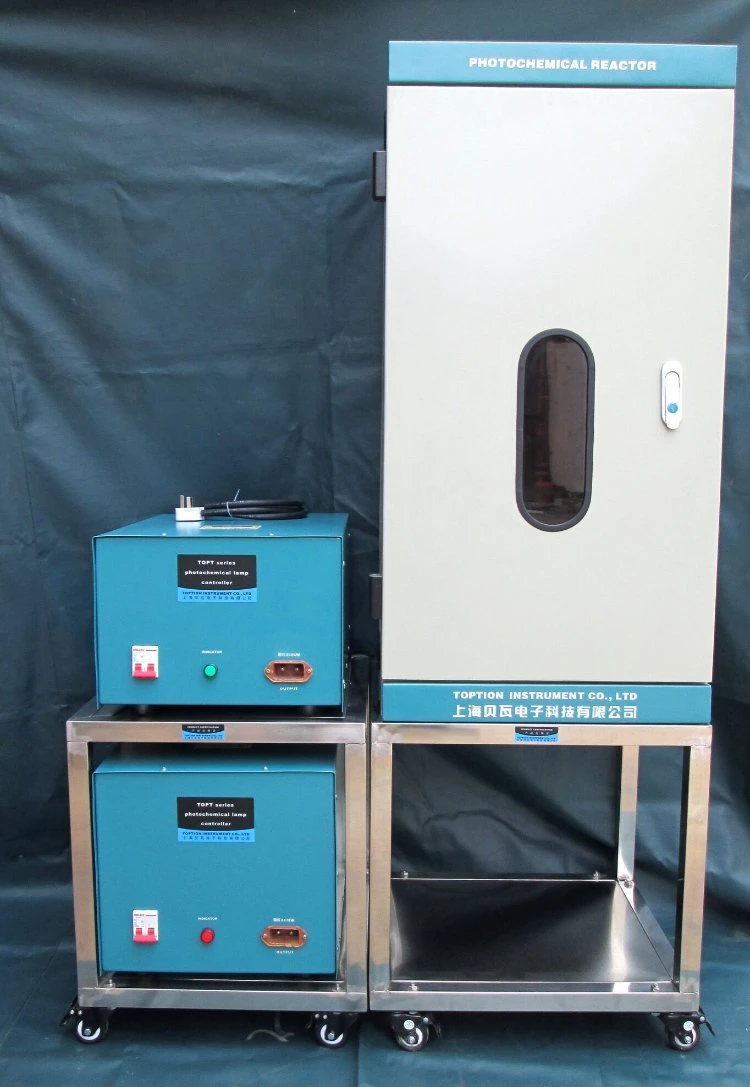 TOPT-V photochemical reactor with UV lamp source and Xenon lamp source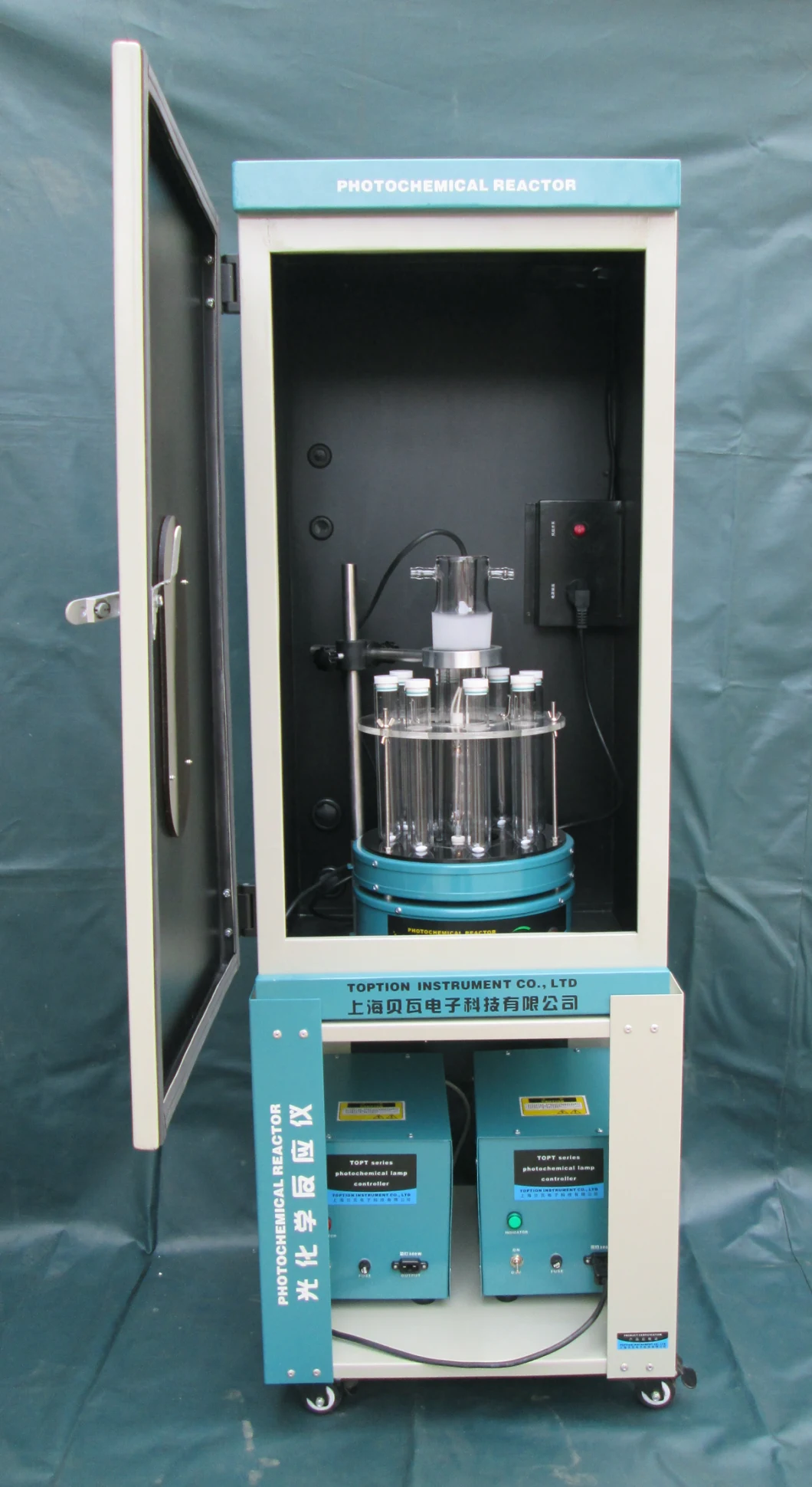 Photochemical reactor with related chiller and Water shortage alarm system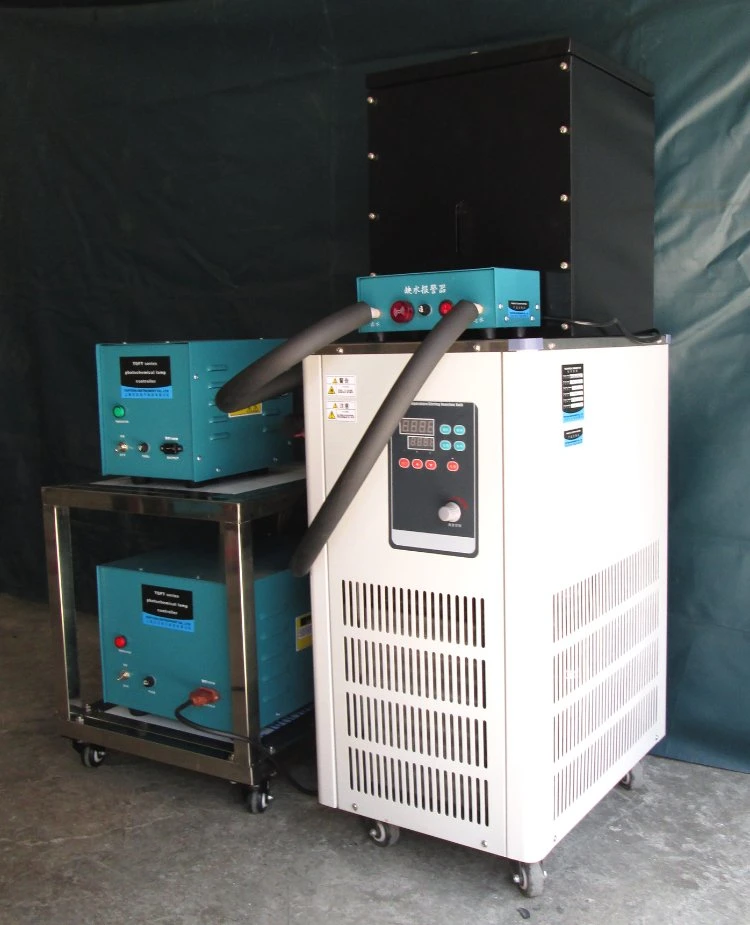 Related short arc Xenon lamp source with glass reactor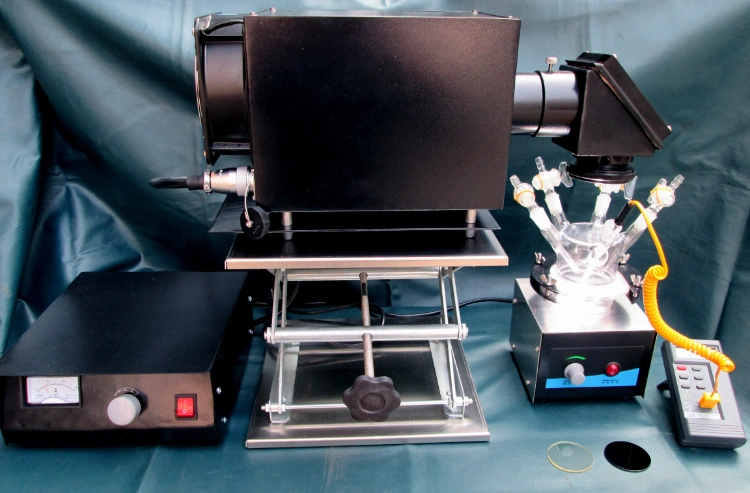 Related short arc Xenon lamp source with stainless steel reactor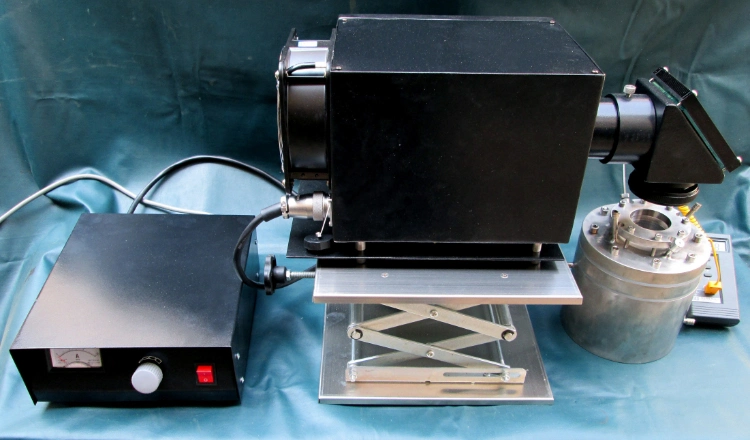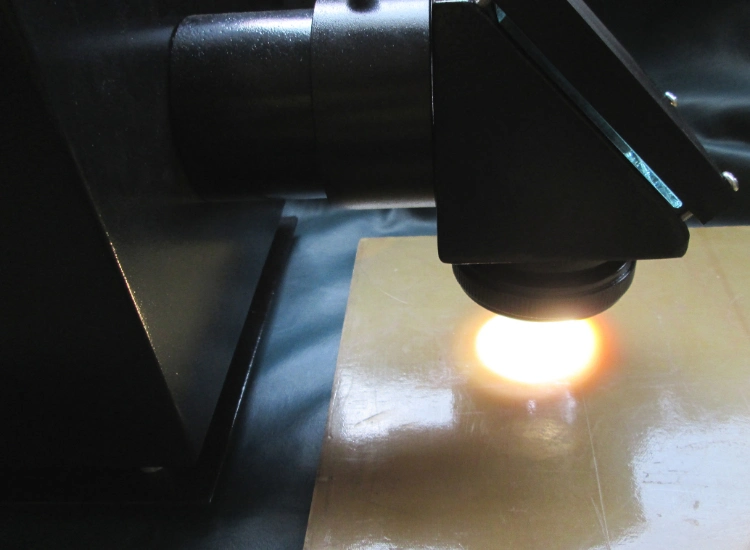 Related jacket double layer glass reactor,fast delivery and support customization