PHIYANG High Intensity UVC Lamp FY-30DC,has two pcs of 30 watts UV lamps that emit a high intensity ultraviolet light that hits every surface in the room and kills any micro organisms or pathogen including MRSA,hand foot mouth disease,colds and flu,pneumonia,molds,e.coli,salmonella and similar type bacteria.The light penetrates and destroys the actual DNA of micro organisms. There is no known micro organism that is immune to UV-C energy. High Intensity UVC Lamp disinfects approximately up to 30 square meters room area. There are numerous safety features bulit with a 0-120mins timer. High Intensity UVC Lamp has numerous applications not just for hospitals but can be used in schools,play areas,hotels,clinics,homes,cinemas, buildings,food manufacturing companies and offices. it quickly and effectively provide disinfection of all surfaces and air within minutes. High Intensity UVC Lamp is laboratory tested ,used by hospitals and recommended by doctors.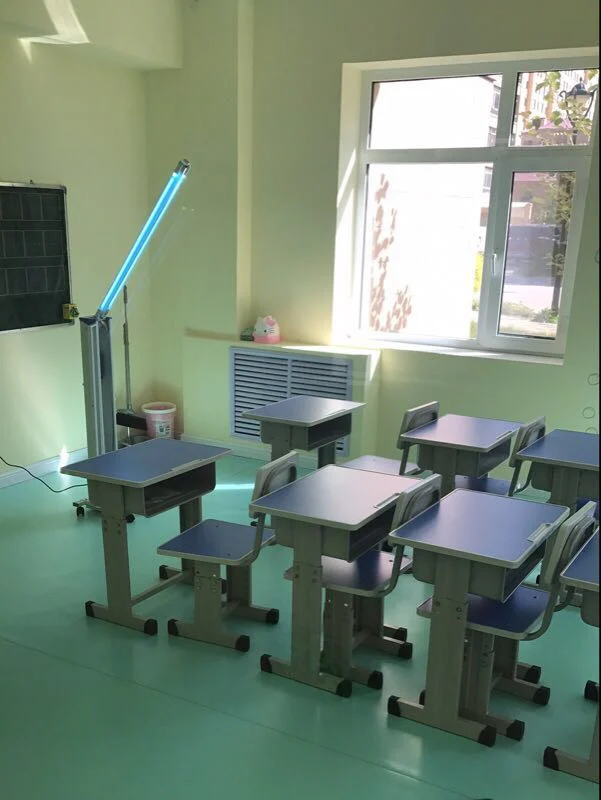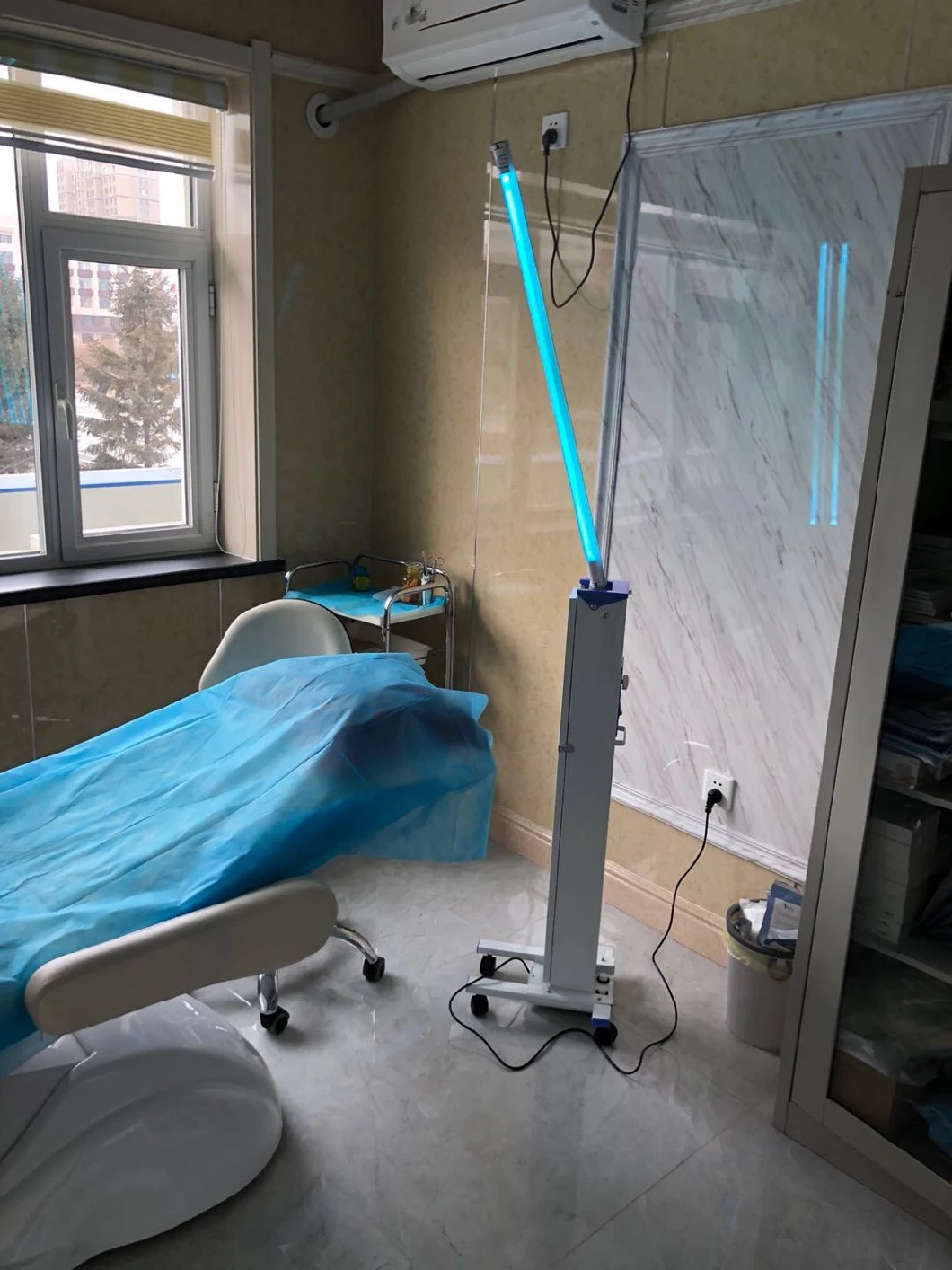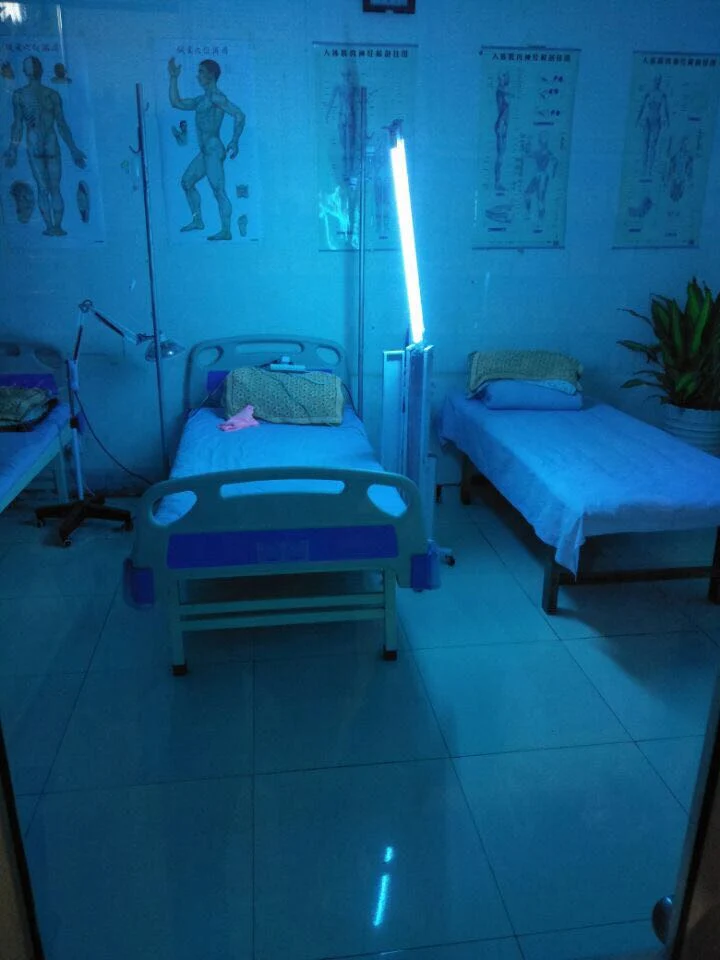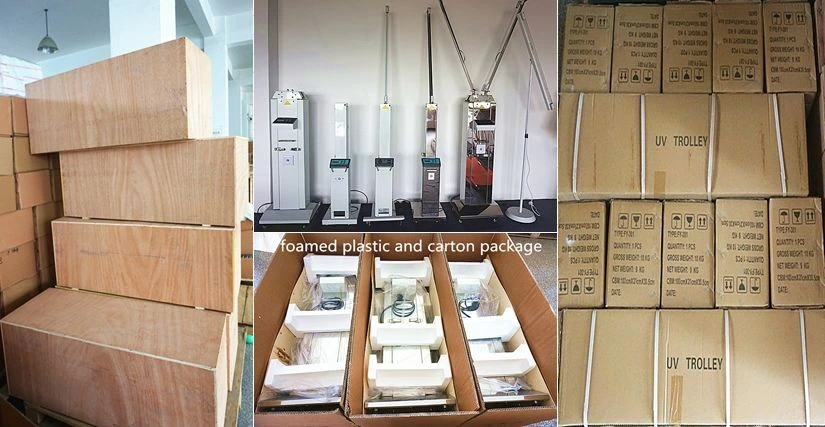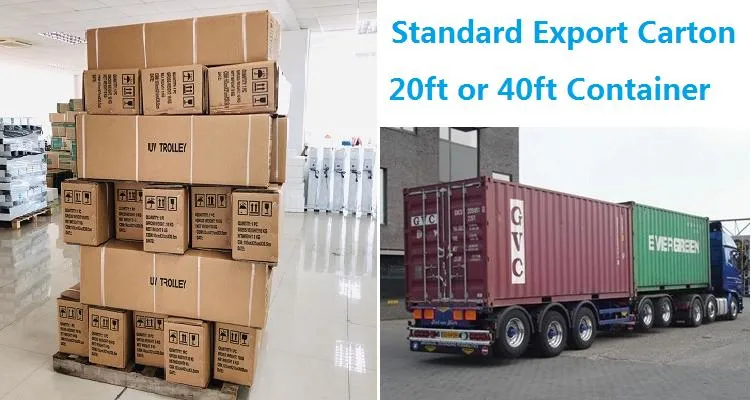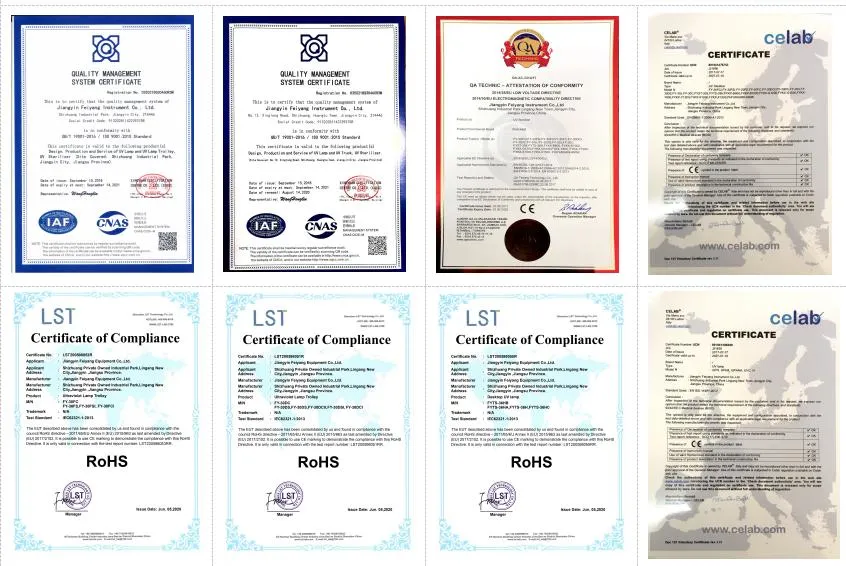 Jiangyin Feiyang Instrument Co., Ltd. was established in 1987, specialized in the development, manufacture and marketing of UV sterilizing products.
The PHIYANG Mobile UVC Surface Sterilizer is designed to significantly reduce bacteria, viruses and molds in
the air and on hard surfaces. Ideal for hospitals, medical rooms, patient rooms, restrooms, or anywhere there are concerns about harmful pathogens. We export our products to Southeast Asia, Europe, South America and other countries and regions.
PHIYANG brand products enjoy great popularity both at home and abroad. We are always providing the best products and services for customers, and sincerely hope to establish cooperative relationships with every customer.