Jacketed Glass Reactor Lab Jacketed Reactor Chiller 20L
The working principle of the heating bath single glass reactor with heater: After put the reaction materials into the glass reaction kettle, and then draw out the air inside the bottle ,it can realize the stirring reaction; we can add water or heating oil in to the water (oil)bath for heating the liquid inside of the flask, so can realize to control the evaporation and reflux of reaction solution, constant pressure feeding etc functions.

TIANCHI Instrument is a professional manufacturer for Single Layer Hydrolysis Glass Reactor. We supply differenct size single layer glass reactor,double layer glass reactor and Explosion-proof glass reactor.

F series single-layer reactor ,glass chemical reactor,Single Layer Hydrolysis Glass Reactor can perform various solvent synthesis reactions under constant temperature conditions.The reaction part of the instrument is a fully controllable structure that can continuously suck various liquids and gases by using negative pressure. Do reflux or distillation at temperature.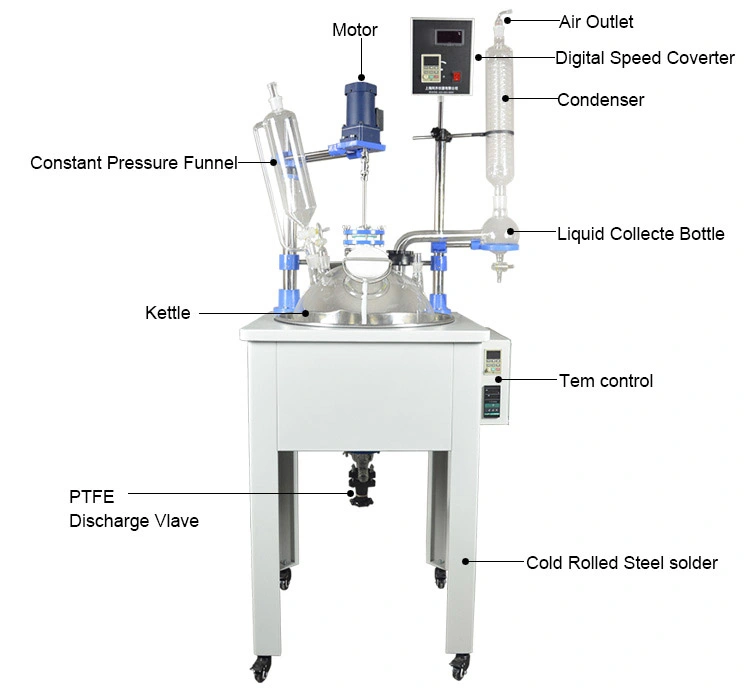 1. All glass parts are made by high-borosilicate GG17glass which is heat,cold and corrosion-resistant.
2.Stainless steel (SS304)frame,very strong and stably.
3.Wide temperature range from high temperature (200°C)to low temperature(-80°C).
4. High torque reinforcement electrical motor, frequency conversion constant temperature stirring system, can work stably.
5. Corrosion resistant discharge valve ,both solids and liquid material all can be drain easily.
6. Visual operation with digital speed and temperature display functions.
7. Flange is used to fix stirring rod,also can protect big glass mouth without crash .
8. Distillation and reflux can realized at the same time.
Product name

Single layer glass reactor

Model

F-10L

F-20L

F-30L

F-50L

F-80L

F-100L

Glass material

GG17 high borosilicate glass (-80~380 celsius degree)

Reaction Flask Capacity

10L

20L

30L

50L

80L

100L

Cover necks number

6

Heating bath power

2KW

4KW

4KW

5KW

6KW

6KW

Heating bath temperature

Room temperature -299 °C

Stirring Power

120W

120W

120W

120W

250W

250W

Stirring Speed

0-600 rpm

Stirring Shaft Diameter

12mm

Vacuum pressure

0.098Mpa

Discharge Valve

PTFE bottom discharge valve (1 piece)

Power Supply

220V/50Hz or customized
1. High quality A/C motor provide continuous stable power for the stirr shaft.
2. The glass parts materal are all GG17 High borosilicate glass. heating bath single glass reactor with heater.
3. The heating source of the single layer glass reactor is a Electric Heating Water(Oil) Bath as above picture.
4. The red marked pin that is temperature probe for measure the water or oil temperature in the heating bath, and the measured temperature will be shown on the heating bath controller.
5. There is a PTFE material discharge valve for drain the reaction material in the flask.
6. Except heating function,we also can add cooling coil into the bath, which can realize heating & cooling function.
7.The reaction flask can make into sphere shaped or bucket-shaped.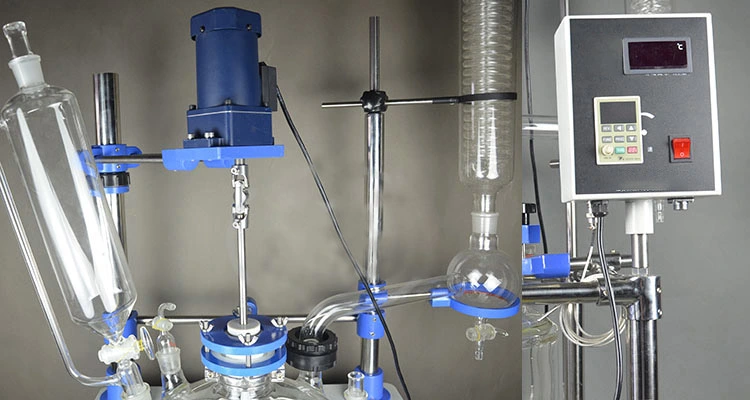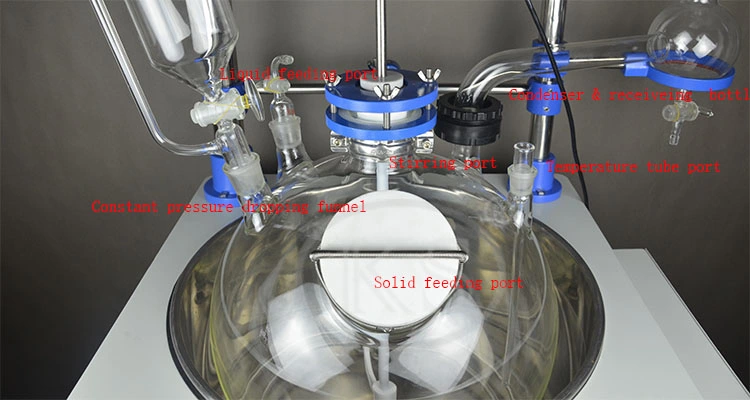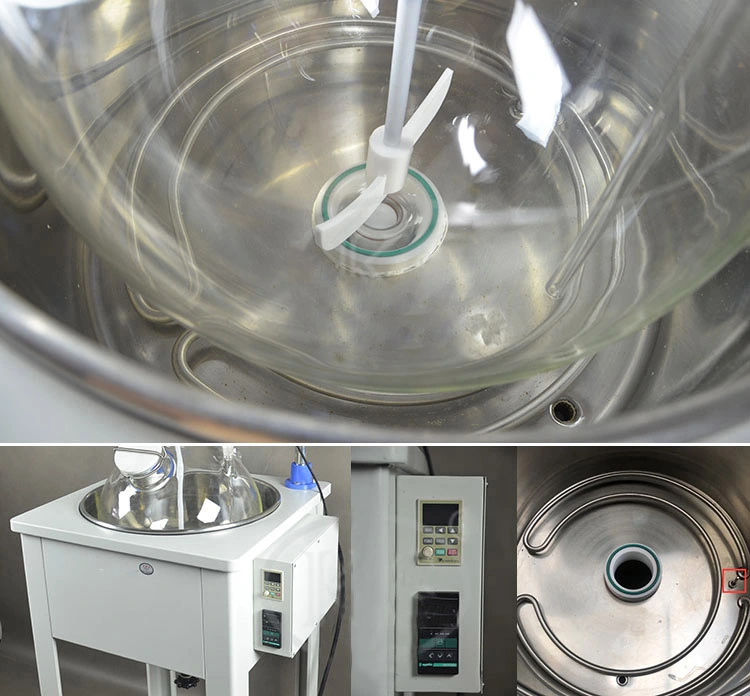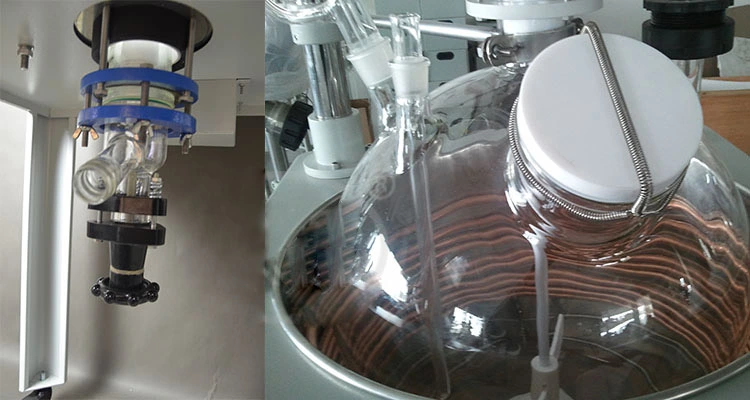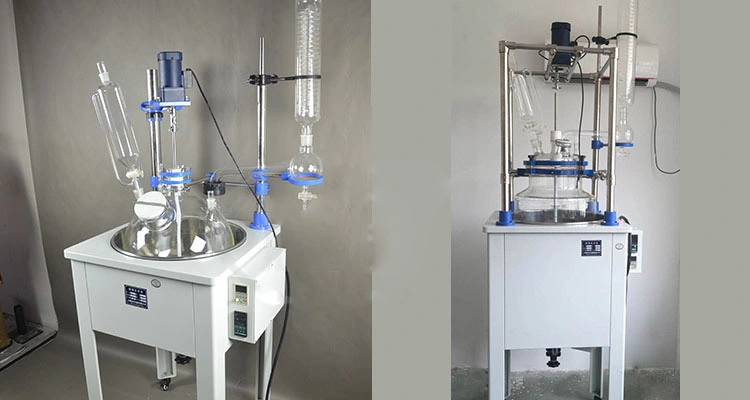 1. The glass parts glass reaction vessel will be wrapped with foam,then put into the carton; the mainbody portion will be packed in wooden cases;
2. Both neutral and customized packaging can be available.
3. We can ship the goods to you by International Express such as DHL,UPS,TNT,EMS and so on,you can also choose theappropriate one based on your timeline and budget. Besides, you can choose to use your own shipping agent.