Water for Injection Plant - Multi Effect Distiller
Multi Effect Distiller designed by Macroprocess produces water for injection (WFI)
in full compliance with the latest cGMP guideline as per USP and EP requirements.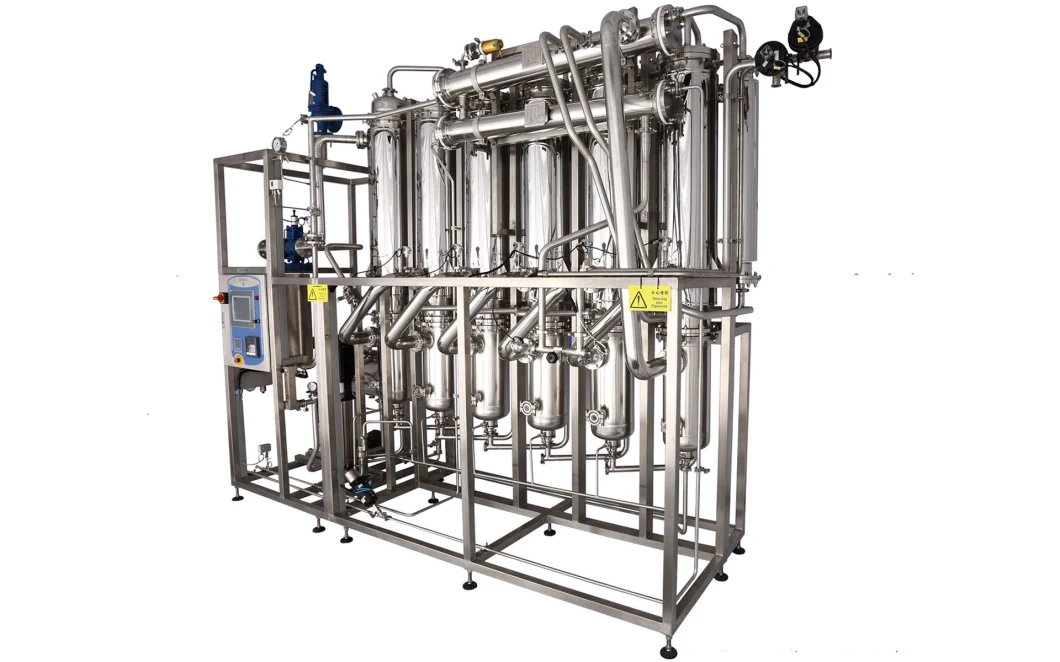 Design and construction meets the most stringent regulations and codes of Europe, USA and others in relation to safeties and pressure vessels approvals because ISO 9001 procedures, ASME BPE criteria and GAMP guidelines are followed. Furthermore, specific quality plans (DQ, IQ & OQ) and factory acceptance testing (FAT) are offered to give assurance of performance and quality.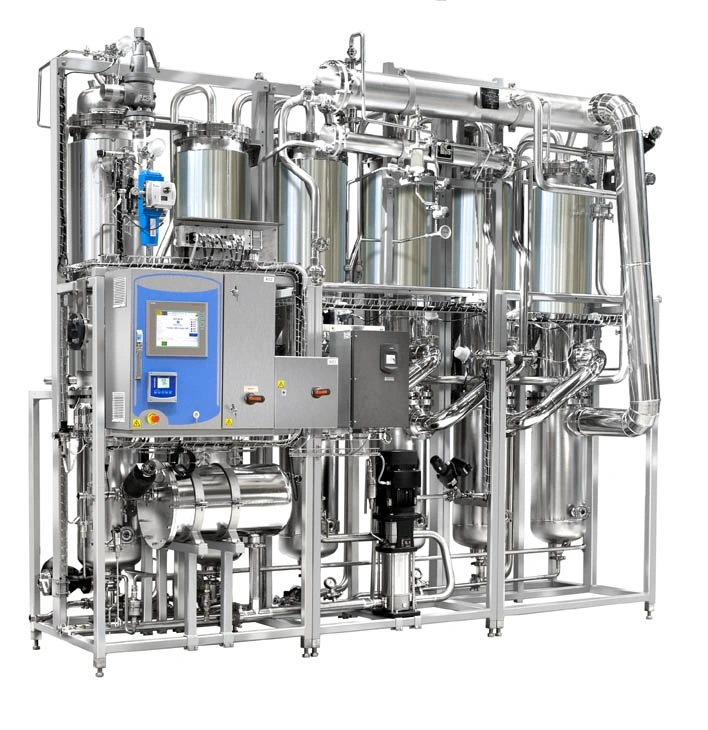 Macroprocess offers a broad range of WFI plants with output capacities from 50 to 12,000 l/hr.
Design & Construction Features
Multi effect distiller process is based on the falling-film and centrifugal separation technology. The feed water temperature progressively increases as it flows through builtin pipe in the condenser / cooler then column and pre-heater before entering into first column. The first column and pre-heater are all tube-in-pipe type to avoid the cross contamination.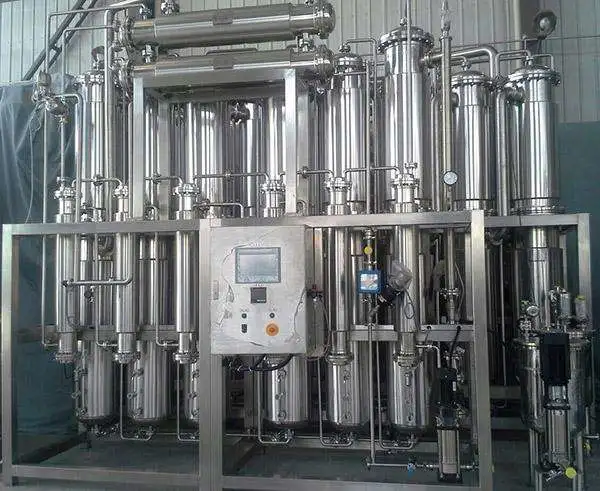 The pure steam produced in the previous column is used as the heating media for the next one so it condenses and turns into WFI. The partial amount of non evaporated water goes to the next column as a feed water.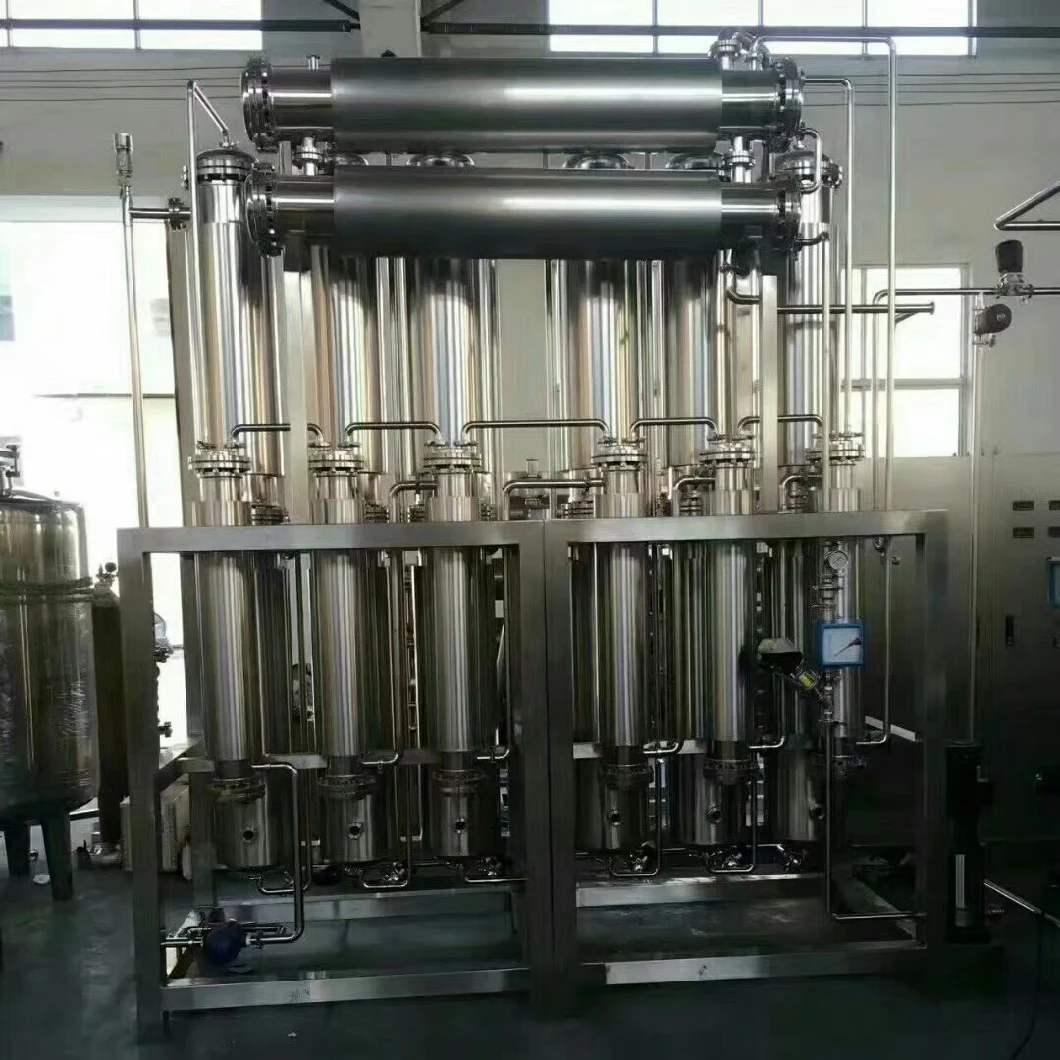 All parts in contact with PW are made of stainless steel AISI 316L, inner surface is polished to Ra ≤0.6 μm. The plant and related components are mounted on a fully protected stainless steel AISI 304 skid.
Options & Accessories
Plant steam pressure regulating valve

Feed water conductivity monitoring

Pure steam take from the first column

Elevated WFI condenser

Hot standby mode

Hot water sanitization of feed water pipes

Online TC monitoring device

WFI loop skid