Product Description
Welcome to visit our website, and you can find any you are interested in and share me messages or email to Cynthia.


MSLQP01 Transformer Oil Analysis Machine Spectrometer Gas Chromatograph Tester

Analysis of dissolved gases in insulating oil
Content determination of dissolved gases in insulating oil by gas chromatography is set, the power supply enterprise to judge the oil filled power equipment in the operation of the existence of latent heat, discharge fault, in order to ensure the effective operation of the power grid safety, It is also one of the necessary means of testing equipment for oil-filled electrical equipment manufacturers.MSLQP01
transformer oil chromatographic analysis system using three detector process standard recommend, a sampling can complete component of dissolved gas in insulation oil (including hydrogen, oxygen, methane, ethylene, ethane, acetylene, carbon monoxide and carbon dioxide) full content analysis.
Determination of gas content in insulating oil
Insulating oil gas content is an important index of oiliness supervision. At present, according to the DL/T450-1991 method of making carbon dioxide elution method is suitable for determining not only acid gas containing oil, according to the DL/T423-91 method for vacuum pressure difference method for vacuum instrument is not easy and the existence of the limitations.MSLQP01 transformer oil spectrum analysis of process design of the system fully in line with the People's Republic of China electric power industry standard DL/T 703-1999< gas content in insulating oil by gas chromatography method in the chromatographic process design. The machine is equipped with the provisions. The thermal conductivity detector with high sensitivity and hydrogen flame ionization detector, and a nickel catalyst converter, can be dissolved in transformer oil nine gas components: hydrogen, oxygen, nitrogen, carbon monoxide, carbon dioxide, methane, ethane, ethylene, acetylene measuring. Its performance to meet the requirements of gas insulated DL/T 703-1999< chromatograph oil and gas content in gas chromatography ".
Instrument configuration
Name

Model

Number

Remark

Gas chromatograph

MSLQP01

1platform

Standard accessories

Detector

FID

2individual

Standard accessories

TCD

1individual

Conversion device

1The cover

Standard accessories

Chromatographic column

1The cover

Standard accessories

Chromatography workstation

Special power system

1The cover

Standard accessories

Concussion instrument

1platform

Standard accessories

Standard gas

1bottle

Buy locally

Gas source

Nitrogen, hydrogen, air

1The cover

Buy locally

Computer, printer

1The cover

Buy locally
Instrument performance
The first sampling, the sample volume is 1 mL, the minimum detection concentration of transformer oil(ul/L):
Component

H

2

CO

CO

2

CH

4

C

2

H

4

C

2

H

6

C

2

H

2

Minimum detectable concentration(ul/L)

2

1

5

0.1

0.1

0.1

0.1
Typical spectrum
retention time Component name Peak height content ul/L
0.258 hydrogen 6553 949.53
0.803 methane 48374 469.23
1.275 Carbon monoxide 5113 470.40
2.283 ethylene 36020 378.21
2.725 ethane 42901 557.71
3.475 acetylene 12097 191.13
10.525 Carbon dioxide 9128 3472.29
Detailed Image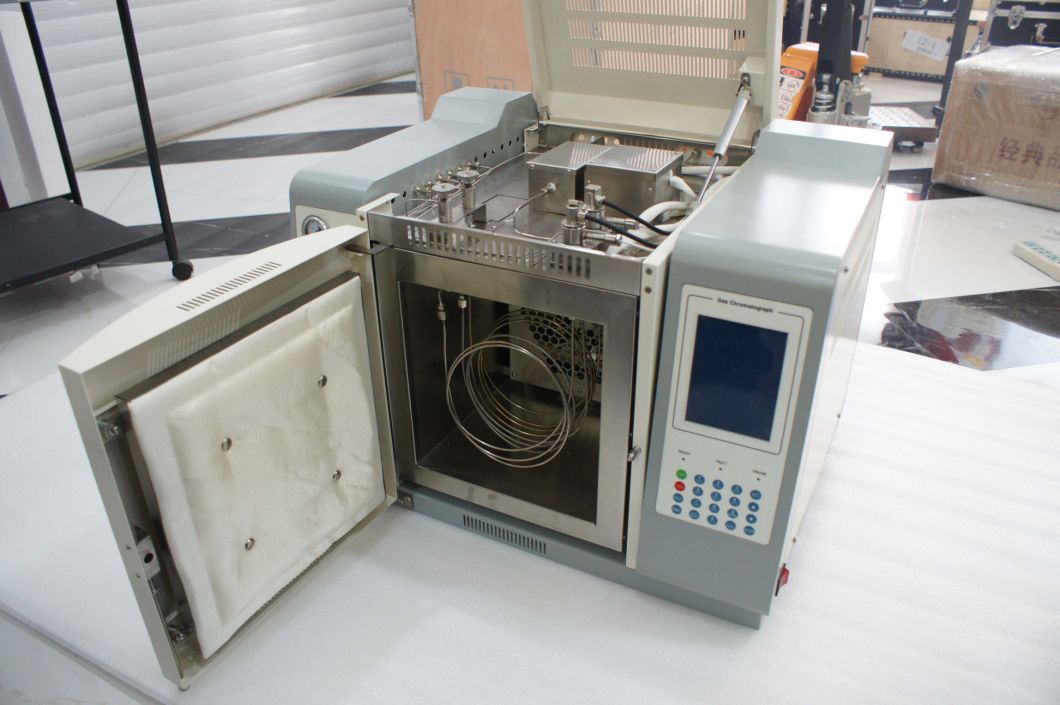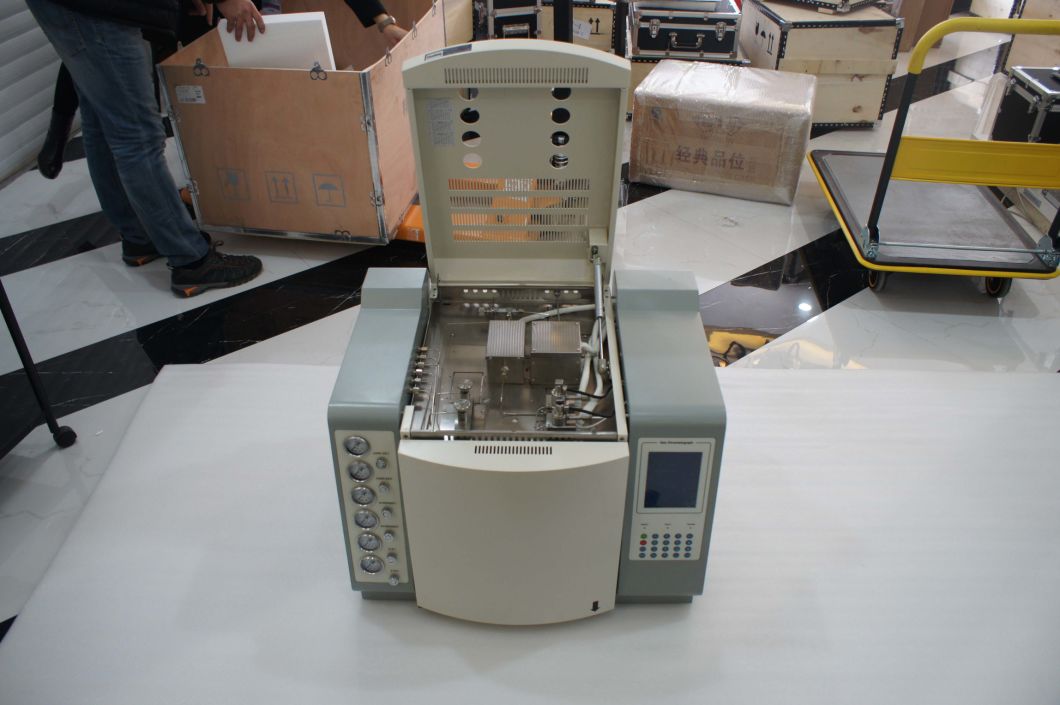 Packing & Delivery
Packing size: 87*68*71cm
G.W: 80KGS
1set in one Wooden case
Our Company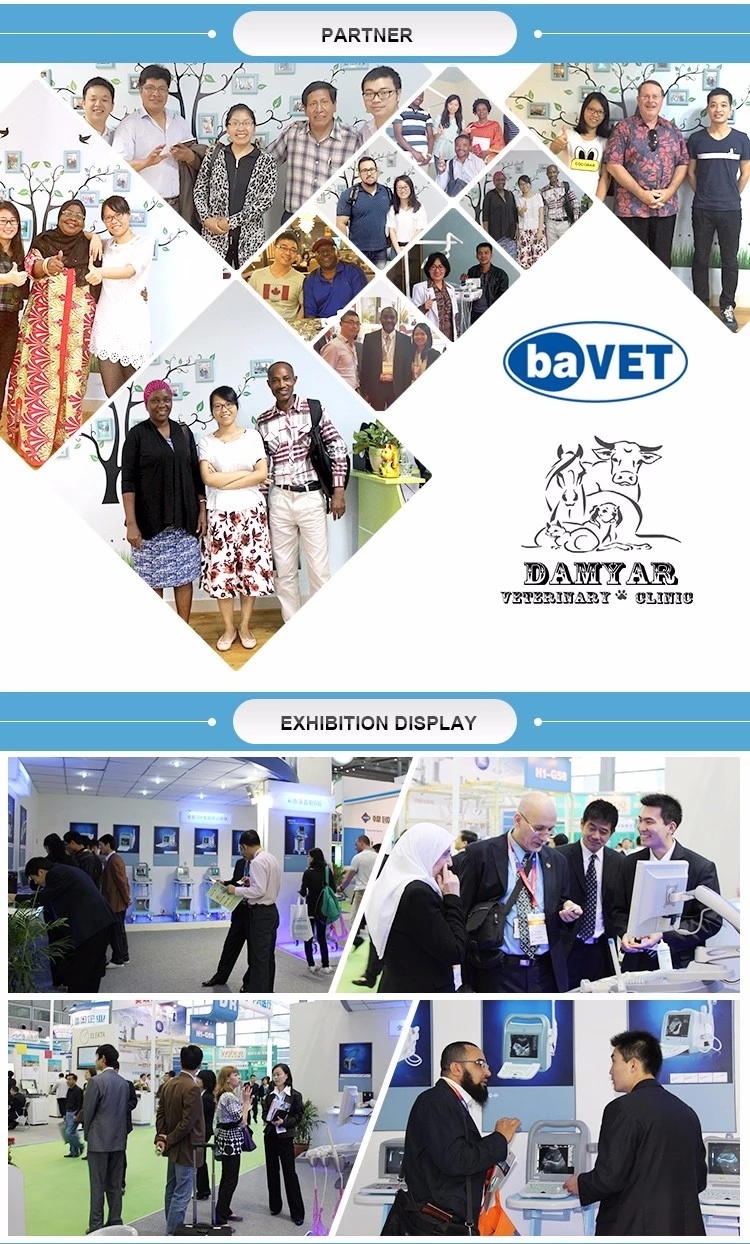 Our Service
Company file
MEDSINGLONG GLOBAL GROUP CO., LTD (MSL) engages in selling medical equipments more than 10 years, such as Ultrasound machine,Xray machine,Blood analyzer,Biochemical analyzer,veterinary equipment,Radiation protection equipment and so on. We are Supplying all kinds of medical equipments in high quality with competitive price. Whether the hospital or clinic,or for personal use,you can find your own favorite products. Therefore, lowest cost of your medical devices with good service and high quality is our goal.No the best,only better!We are ready to serve you!