Needle Flame Test Apparatus for IEC60695-11-5
Introduction and application:
Needle flame test apparatus for IEC60695-11-5 simulates the small flame when inner part of a product is under the fault condition,thus evaluate the fire risk. It is consisted of needle flame burner, working area and temperature measuring device, suitable for the flame retardant performance of electronic components,electronic parts,machinery parts, injection

Features:
1. Needle shape burner: stainless steel material, inner hole 0.5mm±0.1mm, OD less than 0.9mm, 35mm long.
2. Burner angle: vertical(when adjust and measure the flame height), tilt 45degrees(during test)
3. Ignition bedding layer: 10mm thick white pane board is covered 12g-30g/m2 standard silk paper, which is under the flame ignition position 200mm±5mm
4. Ignition gas: 95%butane/propane
5. Ignition flame temperature range: 100ºC±2ºC~700ºC±3ºC(room temperature to 999ºC), 23.5s±1.0s(1s~999.9s)
6. Flame height:12±1mm
7. Ignition time: 5/10/20/30/60/120s-1+0s(1s~999.9s, digital display and preset)
8. Buring duration: 1s~999.9s(digital display,manual stop and keep the digital data)
9. Test area: 500L~1000L, black background
10. Flame temperature sensor: ID 4mm, 0.58±0.01g, K type insulation sheathed thermocouple with the temp. resistance 1100ºC
11. External size: 1120Wx1250Hx520D mm
12. Power supply: AC 1 phase 220V 50/60Hz 500W
Test standard
IEC 60695-11-5:2004,IEC60695 -11-5,GB/T5169.5-2008,GB4706.1-2005 and other equivalent test standard.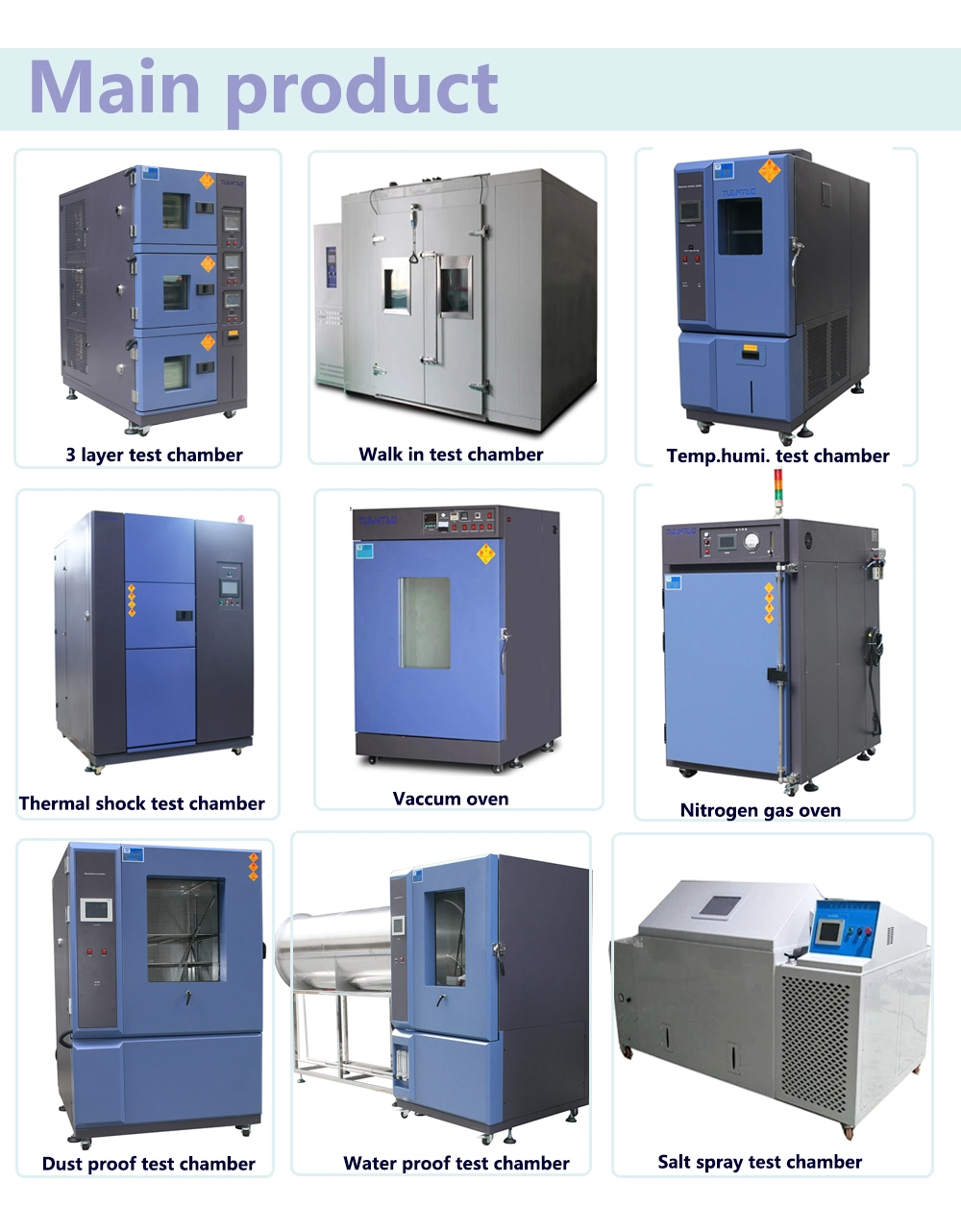 Company profile