Plastic Film Gloss Paint for Paper Printing Instrument Meter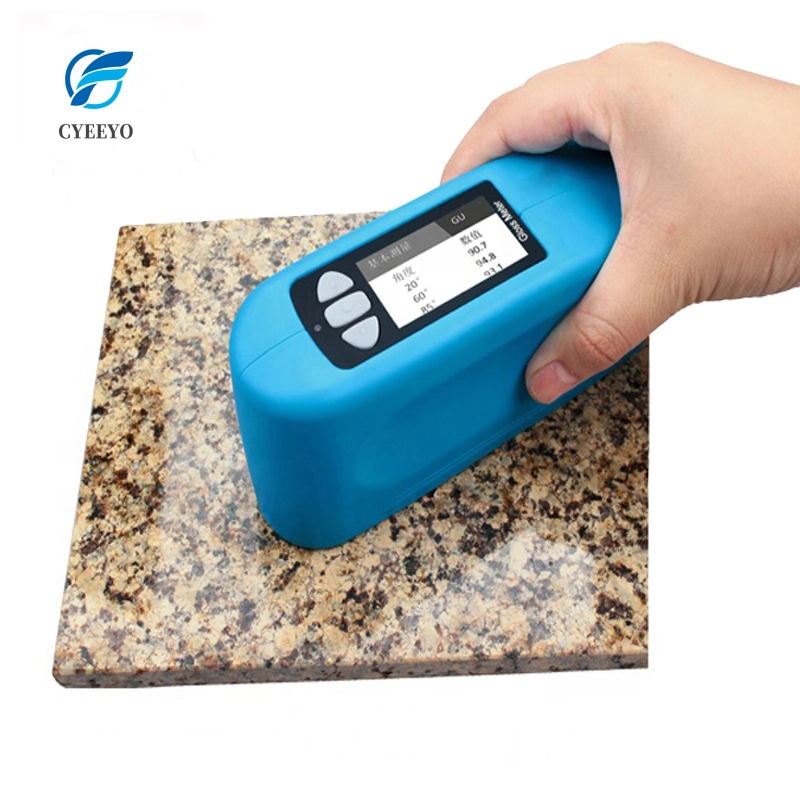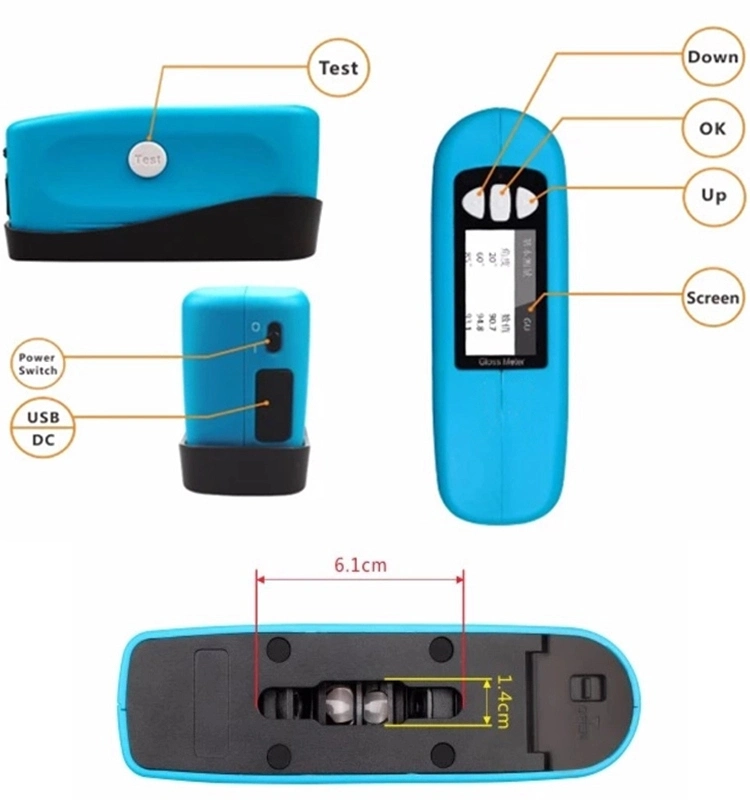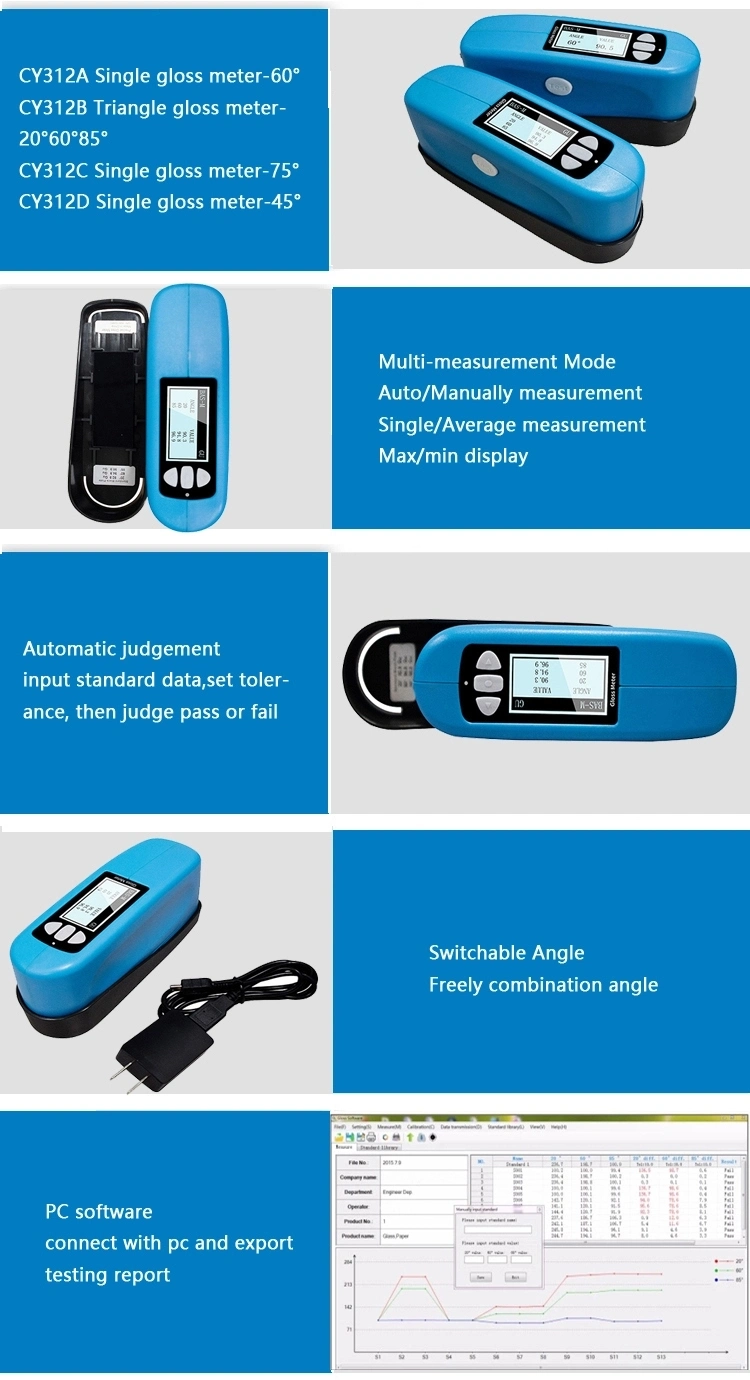 (1) One button to complete triangle measurement: one operation can complete three
angle measurement; Measuring light incident angle meet ISO 2813 three measuring
light incident angle. Three incidenct angle of mirror gloss meter is 20 °, 60 °, 85 °
respectively;
(2) Optional angle mode: choose measuring angle or angle combination according to
user needs.
(3) Manually entering standard samples gloss data;
(4) Humanized design, good man-machine communication interface;
(5)Three angle can store 50000 testing records, storage structure is: 100 prototypes,
each prototype with 500 testing data;
(6) Data browsing and viewing function;
(7) The machine has automatic shutdown function, low power warning functions, full
data storage hint functions;
(8) USB communication interface to communicate with PC;
(9) PC software can be extended more functions.
description
(1) Power adapter: standard + 5V, 2A external power supply;
(2) Standard board: provide calibration criterion.
(3) USB cable: connect instrument to PC.
specification
Specification

Unit

CY312A Single Gloss Meter

CY312B Triangle Gloss Meter

Measuring Angle

degree

60°

20° 60° 85°

Measuring Range

GU

60°: 0-1000

20°: 0-2000

60°: 0-1000

85°: 0-160

Measuring Spot

mm

60°: 9x15

20°: 10x10

60°: 9x15

85°: 5x18

Division Value

GU

0-1000: 0.1

0-1000:0.1 1000-2000:1

Repeatability

GU

0-100:0.2 >100:0.2%

0-100:0.2 >100:0.2%

Indication Error

GU

±1.5

±1.5

Zero Error

GU

0.2

0.2

Working Temperature

ºC

10ºC - 40ºC

10ºC - 40ºC

Storage Temperature

ºC

-10ºC - 70ºC

-10ºC - 70ºC

Humidity Range

Relative humidity less than 85%, without condensation

Relative humidity less than 85%, without condensation

Power Adapter

Section 2 5 alkaline batteries/power adapter

Section 2 5 alkaline batteries/ power adapter

Volume

mm

159x49x72

159x49x72

Weight

g

500

500