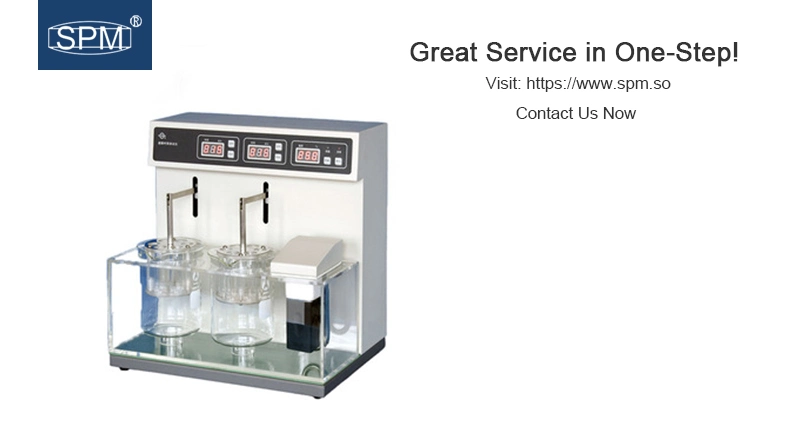 Super Quality Lb-2D Drug Disintegration Tester
LB series medicine cracking relief-time set installation serves to examine medicine cracking
relief time stop, such as solid prepared tablet, sugar Coating tablet, thin film tablet, intestines solvent tablet, immered ingredient tablet and Capsule etc. Projection of advanced circuit adopted, having effect of thermo-contro digital display and value display time set controlling
of stopping machine, thermostatic accuracy high, intuition good, such a installation for examination of medicine cracking relief time set has a position of leading level at home. Its technical index is completely in accordance with standard specified in medicine Code 2000 edition of China.
Main Technical Parameter:
| | |
| --- | --- |
| Thermostatic accuracy | 37±0.5ºC |
| Thermo control display, digital display by 31/2 set LED flouro tube | |
| Limit of time set at clock | 0-999min |
| Distance of hanging basket up-down moving | 55±1mm |
| From net of hanging basket lifting to under liquid surface 25mm | |
| Times of hanging basket up-down repeating | 30-32t/min |
| From net of basket descending to vessel's bottom 25mm | |
| Heat protective against overheating | 60±5ºC |
Company Information:
Shanghai Pharmaceutical Machinery Co. Ltd. (SPM) is recognized as a major pharmacy equipment manufacturer and supplier. Our company is founded in Shanghai, China, with a base of 20years of prior experience in the pharmaceutical industry. This has allowed us to expand our business in a wellplanned manner. We now offer a comprehensive line of quality pharmaceutical machines at competitive prices. In addition, we can undertake turnkey projects for conceptual design, process design, water treatment solutions, cleanroom design, etc.