YP12001 electronic analytical balance Analytical Balance Chemistry
Product introduction:
The concept of the YP series electronic balance is based on earlier designs.
New design, so that the melting reaction, liquid level fast, unique mechanical structure, ensure the stability of the balance, improve the stability of the balance.
We can produce products according to customers' requirements.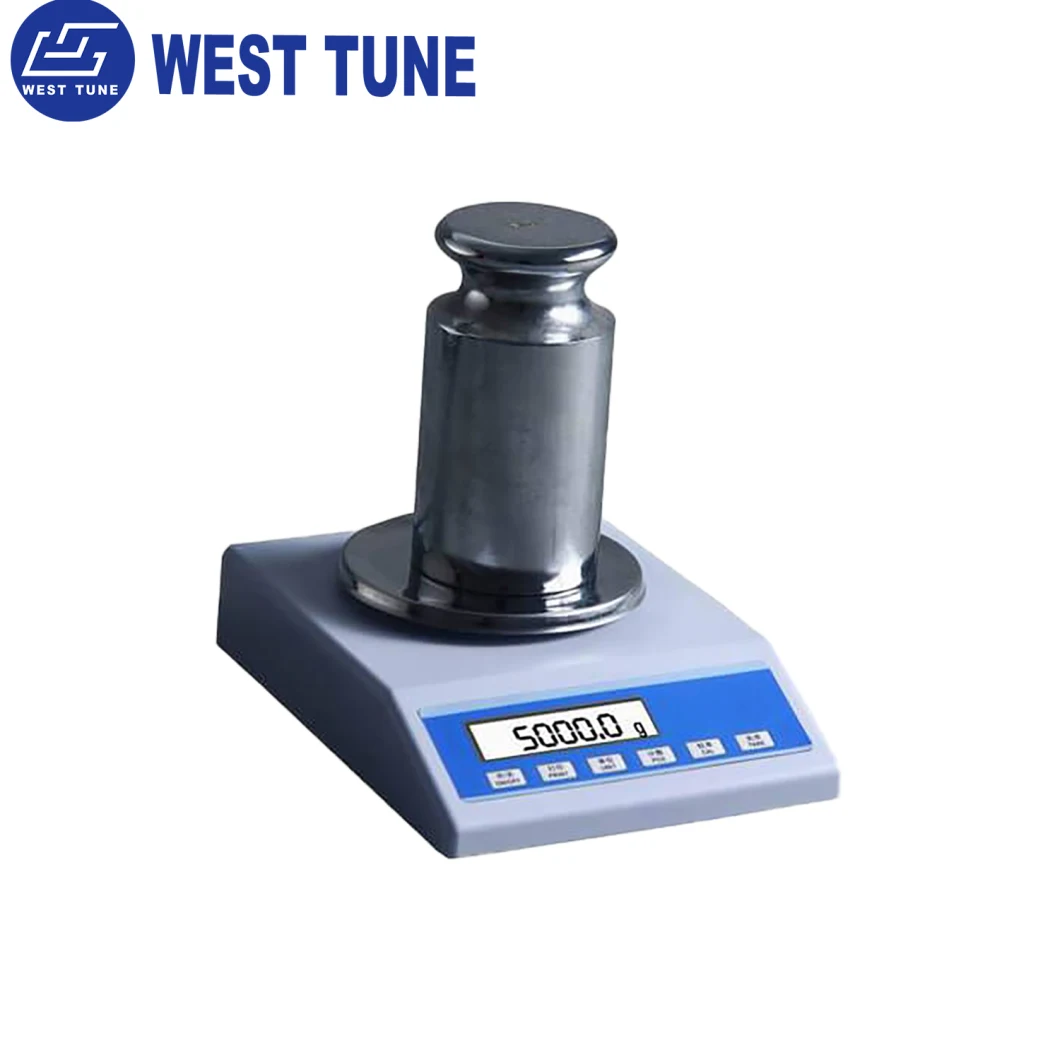 Characteristics:
1.Firm, Fast, Reliable
2. Easy to carry, is able to use battery-operated
3.High contrast LCD display
4. Bi-directional RS232 data interface
5.Automatic outside calibration, touch a button, you can use weights to realize the outside calibration
automatically.
6. Overload protection and Tare the load in the full range.
7.Applications: percentage weighing, net weight, the sum formula calculations, dynamic weighing,
counting, unit conversion.
8.Tare the left and right buttons to meet the different usage.
9.Tactile feedback buttons, to ensure accurate and effective operation.
10. Count function ,unit conversion.
11.Shock system with four levels, good environmental adaptability,safe use
12.Simple operating , clear reading, superior performance.
Specifications:
Model

YP2001

YP3001

YP5001

YP10001

YP12001

YP20001

YP30001

YP50001

YP60001

Capacity (g)

0-200

0-300

0-500

0-1000

0-1200

0-2000

0-3000

0-5000

0-6000

Accuracy (g)

0.1

Pan diameter(mm)

Φ130

Dimensions (mm)

245x185x66

Packing Size (mm)

280x220x120

G.W(kg)

1.5

Unit

g, ct, oz, %, pcs

Power

220V+22V/-33V,50Hz

Display

LCD

Optional

Rechargeable Battery, Wind Shelt, Hang a hook, Weight